Pages: 1 2 3 4

bug2

-

10-4-2019 at 04:59 PM



Rheinmetall to Supply German Military with Tens of Thousands of Artillery Shells

(Source: Rheinmetall; issued April 08, 2019)

The German Bundeswehr has contracted with Rheinmetall to supply it with artillery ammunition. Worth around €109 million (including value added tax), the framework contract encompasses the supply of over 32,000 rounds, with an option for a further 11,000 worth around €37 million (including VAT).

Delivery is slated to begin in 2019. The contract runs for a period of five years. Rheinmetall Waffe Munition will produce the 155mm artillery ammunition in Unterlüß.

The ammunition ordered by the Bundeswehr is the 155mm DM121, which can attain ranges of up to 30 kilometres when fired from the PzH 2000 self-propelled howitzer. Featuring insensitive characteristics, this high explosive round can also be used in training operations and field exercises. Annual consumption will therefore be in the region of several thousand rounds. Just awarded, the order follows a first batch of 30,000 procured by the Bundeswehr in 2009.

Developed by Rheinmetall, the DM121 features outstanding performance parameters. The shell, which contains several kilos of high-performance explosive, can reach targets up to 30 kilometres away. It is also highly accurate: at the maximum range, approximately 85% of all shells land within an area the size of a football pitch.

Owing to the interplay of high-quality components, the DM121 is capable of penetrating a several-centimetre-thick wall of reinforced concrete before detonating in controlled fashion on the opposite side. Designed to operate safely and reliably at temperatures ranging from -46°C to +63°C, the DM121 attains the same excellent degree of effectiveness in all climate zones worldwide.

The insensitive explosive not only produces a devastating effect on and in the target, but also protects friendly forces if the ammunition is hit by hostile fire or exposed to other forms of mechanical stress, etc.

-ends-
---
bug2

-

13-4-2019 at 11:43 AM



Ukrainian 1L220UK counter-battery radar completes field tests

Matteo Natalucci, London - Jane's Defence Weekly

12 April 2019



The 1L220UK counter-battery radar has completed field trials. Source: Ukroboronprom

The Ukrainian armed forces have completed field tests of a new version of the domestically produced 1L220UK counter-battery artillery reconnaissance system, the country's state concern Ukroboronprom announced on 8 April.

The counter-battery radar was designed by the Zaporizhia-based Iskra research centre.

"Based on the test protocols, signed by members of the public commission, an act of state tests will be drawn up in which, according to available information, it will be recommended that the 1L220UK radar enters service with the armed forces of Ukraine," the company said in a press release.

The mobile weapon locating system is designed to detect and track the point of origin of incoming artillery shells and rockets to direct counter-battery fire. The system uses its radar to track the trajectory of a shell or rocket and calculates its point of origin and impact.

According to the company, the radar's digital active phased-array antenna allows operators to deploy the counter-battery radar dozens of kilometres from enemy positions, observing them in a 180° field of view.

(193 of 369 words)
---
bug2

-

16-4-2019 at 08:32 PM



Elbit-Barhat Forge to supply Athos 2052 155mm howitzers to Indian Army

POSTED ON TUESDAY, 16 APRIL 2019 09:34

At the end of several rounds of tendering and trials since the beginning of the last decade, the Israeli company Elbit Systems has won the Indian Army's 155 mm/52 calibre towed artillery gun competition, of which the import content alone is valued at over $ 1 Billion. Elbit's Indian partner is Bharat Forge, Indian Defence News reports.



Elbit Systems Athos 2052 towed gun (Picture source: Elbit Systems)

"The Elbit-Bharat Forge bid for the Athos 2052 howitzer was found significantly lower than that of French Nexter, which offered the Trajan gun jointly with its Indian partner Larsen & Toubro", sources told Indian Defence News. The Elbit-Bharat Forge is said to have pulled its price below even that of the Dhanush 155 mm/42 calibre artillery gun produced by the Ordnance Factory Board of which the first six were handed over to the Indian Army on April 8.

While the requirement is for 1,580 towed guns, reports have suggested the possibility of the order being pruned to 400 imported guns. For the acquisition of the remaining 1,180 guns which were meant to be made in India under transfer of technology, the Government may opt instead for the indigenous Advanced Towed Artillery Gun System (ATAGS), being developed by the Defence Research and Development Organisation (DRDO) in partnership with Tata Power SED and Bharat Forge.

The Indian Army's Field Artillery Rationalisation Programme (FARP) was approved in 1999 to equip 169 artillery regiments with over 3,000 155 mm guns by 2027. One artillery regiment is usually equipped with 18 guns. Cost estimates are in the $8 to 10 Billion bracket. The programme, involving the acquisition of 1,580 towed, 400 self-propelled, 814 mounted and 145 ultra-light howitzers, will take decades for fruition. The order for 114 Dhanush guns may also grow to 400.

Adrift for two decades, India's artillery modernisation plan appears finally falling into place. In 2018, the Indian Army started inducting the M777A2 ultra-light howitzers and the K-9 Vajra tracked self-propelled guns. Both these guns are in the 155 mm/152 calibre class and the Indian Army's first new artillery inductions since the infamous Bofors deal in 1986. The Dhanush, an upgrade of the Bofors FH-77B by the OFB, too has provided some cheer. The Army is buying 145 M777s, 100 K-9 Vajras, and has committed an order for 114 Dhanush guns after receiving the first six, Indian Defence News concludes.
---
bug2

-

19-4-2019 at 01:40 PM



Denmark introduces CAESAR 155 mm, Piranha 120 mm indirect fire systems

Christopher F Foss, London - Jane's International Defence Review

18 April 2019




The Danish Army indirect fire support capability is being refreshed with the introduction of two new systems: the French Nexter Systems CAESAR 155 mm/52 calibre self-propelled (SP) artillery system and the General Dynamics European Land Systems MOWAG Piranha 5 modified to carry the latest generation Cardom 10 120 mm mortar system.

These two programmes are being run by the Danish Defence Acquisition and Logistics Organization (DALO) and will replace legacy indirect fire assets.

Details of these new systems were provided at a recent Omega Future Indirect Fires and Mortar Systems conference held in Bristol, UK, by Major Michael Johnsson of the Danish Army.

---
bug2

-

19-4-2019 at 06:53 PM



Israel inks deal with Elbit for advanced 'artillery of the future'

By: Seth J. Frantzman   16 hours ago

Some initial indications are that this may be a fully-enclosed turret munted on an armoured truck or 8x8 / 10x10 high mobility vehicle.........most think it unlikely to be a tracked vehicle BUT who knows, could be both?! The turret could make the switch between the two drive chassis relatively easy.......

JERUSALEM — Israel has signed a deal that will further its plans to deploy "artillery of the future," the Ministry of Defense announced.

Israel's future artillery effort could solve operational challenges the country faces in the north, potentially in Syria, Lebanon and Gaza. It also represents a commitment to investing in its ground forces in future conflicts.

Retired Gen. Udi Adam, the director general of the MoD, signed a deal with Elbit Systems for the development and acquisition of "advanced artillery systems to replace the existing ones" fielded by the Israel Defense Forces, the ministry announced March 27.

"This is one of the largest and most complex procurement plans in the history of the ground forces," the ministry added. The system is expected to be deployed over the next decade.

Israel has carried out initial tests of the technology and identified engineering challenges. "The next stage of development has begun: prototype production and preparations for serial production," the ministry noted.

According to a high-ranking retired officer with knowledge of this technology, the decision is no small matter. After the Second Lebanon War, he said, the need to improve Israel's artillery wasn't a priority, but now "as big and strong as the Air Force is, the ground forces need close suppose in immediate time in all-weather conditions."

The challenge is finding a system that is more accurate and efficient than the aging M109 155mm howitzers that are a backbone of the military.

Israel previously considered Elbit's Atmos 155mm self-propelled howitzer for the gun. And according to local daily Globes, in 2017 Israel Aerospace Industries, Israel Military Industries, and German firms Krauss-Maffei Wegmann and Rheinmetall jointly pitched a system to Israel's MoD for a program worth about $800 million.

KMW and Rheinmetall make the Panzerhaubitze 2000 advanced artillery system that can fire 10 rounds a minute and has seen action in Afghanistan. However, Israel has shown a preference toward locally produced systems.

The IDF wants a cannon with a high rate of fire and a 155mm, 52-caliber barrel capable of firing at a range of about 40 kilometers. Israel experimented with a system called Sholef in the 1980s. The deal signed last month represents Israel's next attempt to produce an indigenous system, building on the experience of South Korea's K9 Thunder, Sweden's Archer artillery system and the American-made XM2001 Crusader, which was never operational.

The high-ranking retired officer described the "artillery of the future" as a third-generation, fully automated system that incorporates the latest technology in command, control, communications, computers and intelligence.

"The advanced system will be capable of automatic charging and laying," the ministry said in its announcement. "The system automatically selects, depending on the mission, the type of shell, detonator and required fuse, automatically loading." In other words, such capability reduces the number of soldiers needed to operate the system.

The retired officer added that having an advanced automated system without soldiers in the turret of the vehicle would be unique.

Israel's artillery corps is already making use of the newest technology, combining cannons with missiles, rockets and UAVs, and taking lessons learned from the 2014 Gaza War, such as the need for precision in urban combat. That tech includes systems such as IAI's Top Gun, the Tammuz missile and Guided Multiple Launch Rocket System.
---
bug2

-

1-5-2019 at 04:55 PM



IDEF 2019: Next Generation FIRTINA NG 155mm tracked self-propelled howitzer

POSTED ON TUESDAY, 30 APRIL 2019 18:37

The Turkish-made T-155 FIRTINA 155mm tracked self-propelled howitzer equipped with ASELSAN's New Generation Fire Control System showcases for the first time in the demonstration area of the Ministry of National Defense, General Directorate of Military Factories at IDEF 2019, Defense Exhibition in Istanbul, Turkey.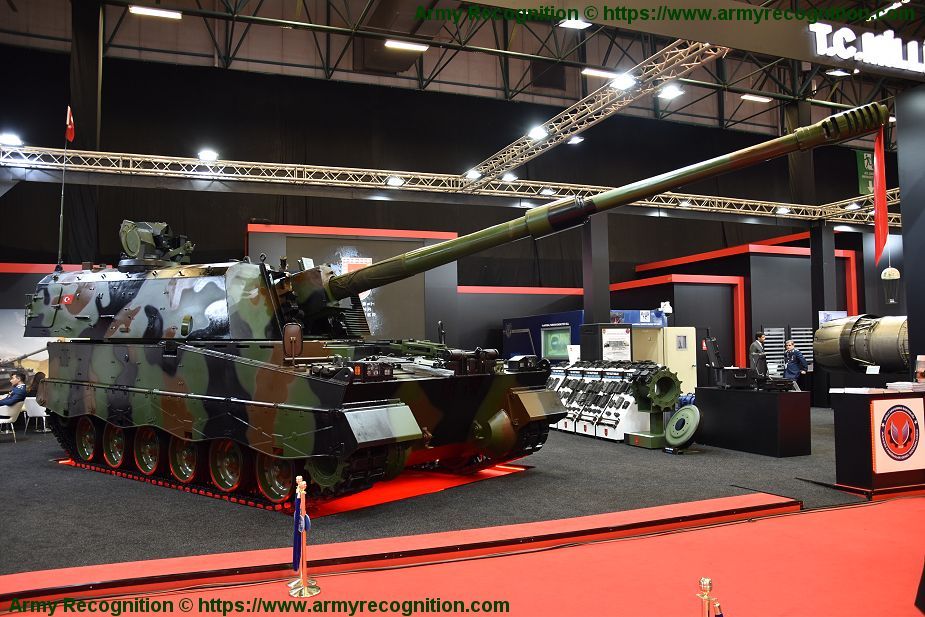 New Firtina NG Next Generation 155mm tracked self-propelled howitzer at IDEF 2019, defense exhibition in Istanbul, Turkey. April 30, 2019. (Picture source Army Recognition)

Howitzers are one of two primary types of field artillery and probably the most powerful one. ASELSAN has signed a new contract with Turkish procurement authority, Turkish Presidency of Defence Industries for "New Generation Fire Control System for T-155 FIRTINA Self Propelled Howitzers".

In fact, this contract is not an entry point for ASELSAN on Fire Control Systems domain. In contrary, ASELSAN has been providing artillery fire control systems for nearly two decades. Among the portfolio of the company, Main Battle Tank Modernization, Self Propelled and Towed Howitzer Modernization, Multiple Launch Rocket Fire Control Systems as well as Fire Support Command Control Systems are the most significant examples of field-proven artillery modernization capabilities.

The T-155 FIRTINA Howitzers are in the inventory of the Turkish Army since the early 2000s and the Fire Control System was already developed and supplied by ASELSAN. The New Generation Fire Control System for T-155 Self Propelled Howitzers has been developed according to the feedback from the battlefield, taking into account the recent technological developments as well as the emerging requirements that showed up in parallel to new concepts in the battlefield.

The most important aspect of Turkish T-155 FIRTINA Howitzers is that they have been actively used in border security and cross-border operations of Turkey in the scope of counter-terrorism and increased the technology-based power of modern Turkish artillery.

From the date it was first used till today, FIRTINA Howitzer has shown that it is one of the most important weapon systems of Turkish Armed Forces and has greatly increased the firepower of Turkish Artillery.
---
bug2

-

5-5-2019 at 06:41 PM



IDEF 2019: Turkish-made Electromagnetic Rail Gun unveiled by Yeteknoloji

POSTED ON SATURDAY, 04 MAY 2019 15:44

Turkish Company Yeteknoloji unveils its project of Electromagnetic Rail Gun technology dubbed SAHI 209 during IDEF 2019, the International Defense Exhibition in Turkey. Yeteknoloji A.Ş. which was started to find national solutions and original designs on Electromagnetic Rail Gun Technology works on electromagnetic rail gun, electromagnetic catapult and high technology systems.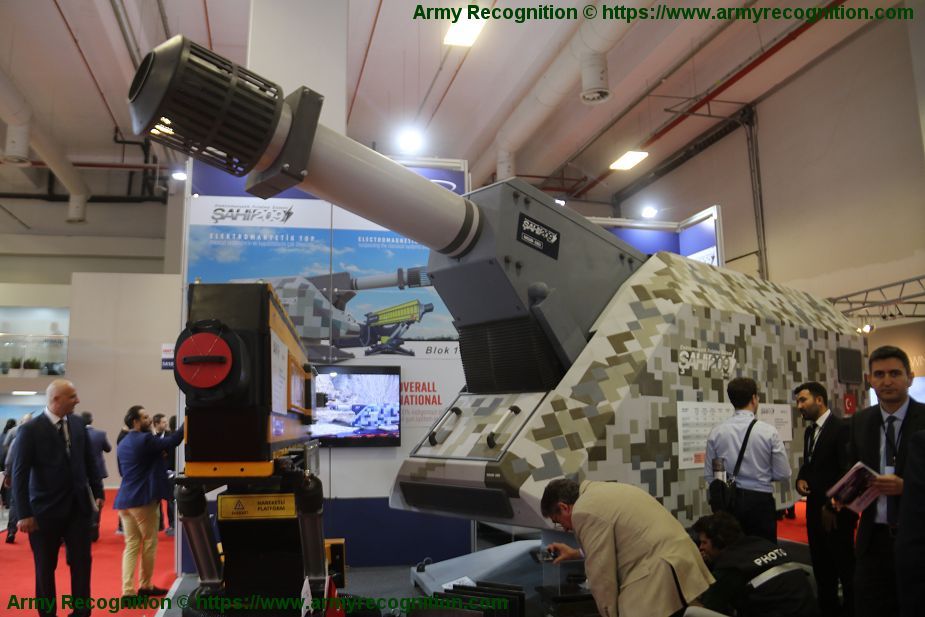 SAHI 2019 Electromagnetic Rail Gun developed by Turkish Company Yeteknoloji at IDEF 2019, defense exhibition in Istanbul, Turkey. May 1, 2019. (Picture source Army Recognition)

In Turkey, works in the technological field started with pulse power supply production activities in 1972 and continued with the development of the first electronically controlled switching high current control system in 1985 since the first conceptual model in 2008 until today.

With this gamechanger technology, the rail gun has the potential to be an effective alternative in defense and attack against hypersonic weapons which are a source of concern in the world. The system, rather than replacing existing systems, as a support element for them; It has the ability to perform operations with maximum security, be very advantageous in terms of logistics, and to execute operations with cheaper and faster hits on the target than other systems.

The working principle of the electromagnetic rail gun system called as future defense technology game changer which does not need gunpowder; The magnetic field generated by the high current is based on the propulsion of ammunition or projectile at very high speeds, such as 6 times the speed of sound.

Made official acceptance by the Presidency of Defense Industries in July 2018 Turkey's first and the world's third fieldable RAIL GUN system which field-tested "directed energy weapon" and completely developed with national resources ŞAHİ-209 Block1, 1-megajoule pulsed power supply, with 300 gram weight ammunition has a range of 10 kilometers. It can be effective in 50 km range with maximum 10-megajoule pulse power supply which is a new version of ŞAHİ-209 Block2. ŞAHİ 209 Block 2, which has a hypersonic muzzle velocity has a barrel length of 7 meters, started field tests and successfully performed the first shots.

Using electricity instead of an explosive propellant for launch provides ease of logistics, ease of use, operation – storage security. It can shoot at hypersonic velocities at and above MACH 6 with a very low cost compared to conventional gunpowder systems. RAIL GUN, which has a very low radar cross-sectional area which is faster at hit to the target, which is very difficult to detect. It has a much higher and more destructive power.
---
Mupp

-

6-5-2019 at 04:24 AM



I can appreciate the Warhammer 40K etc aesthetic they were aiming for.....
---
unicorn

-

6-5-2019 at 12:13 PM





Funny, exactly the same thought occurred to me...
---
bug2

-

18-5-2019 at 01:04 PM



FMV Supported Dutch Tests

(Source: Swedish Defence Matériel Agency, FMV; issued May 17, 2019)

(Unofficial translation by Defesne-Aerospace.com)

FMV supported the Dutch test shoots with the Excalibur munition at Älvdalen's firing range.

When the Netherlands performed firing with the Excalibur artillery projectile at Älvdalen's firing range, the FMV team documented the process with high-speed cameras, drones and doppler radar. FMV Test & Evaluation carries out assignments for other countries' defense forces and industries, to make it possible to maintain the Swedish test and trial ability.

FMV Test & Evaluation, T&E, are experts in the testing of military equipment in all forms. The missions come primarily from the Swedish Armed Forces, but the occupancy rate is not high enough to keep the business fully operational.

"We need some assignments for other countries' defense forces and industry to be able to maintain the broad and deep expertise and technical equipment needed to be able to have the capacity for all types of tests and trials," says Fredrik Bergman, head of FMV T&E.

When a Dutch team from their Fire Support Command came to Älvdalen's training and shooting field with personnel and equipment, the purpose was to verify the artillery control chain when firing with the Excalibur artillery round.

FMV T&E documented the Excalibur shots with high-speed cameras and drones at the target. The projectile tracks were recorded with Doppler radar. T&E also filmed around and during the exercise to compile material from the entire process and the effect of the projectile on different targets, from ammunition loading of the artillery piece to detonation in the target.

Facts:

Excalibur is a 155 mm artillery grenade that has been named after the sword in the legend of King Arthur. The grenade was developed by Raytheon and Swedish-based BAE Systems Bofors. Raytheon was responsible for the navigational part, while Bofors was responsible for the fuselage, the part and the base as well as the ballistic ability.

The grenade is precision-controlled and is guided towards its target using GPS. It is fired at a high angle and flies to a maximum altitude of up to 15,000 meters, where its wings are un-folded the grenade begins to fly toward the target.

During the final part of its trajectory, the munition drops almost vertically, which optimizes explosive action and precision. Excalibur can carry several types of warheads and has a range of about 50 km.

-ends-
---
bug2

-

23-5-2019 at 09:26 PM



KMW's Remote Controlled Howitzer 155 moves ahead

Christopher F Foss, London - Jane's International Defence Review

22 May 2019

Hallo my pretty!


Germany's Krauss-Maffei Wegmann (KMW) is continuing to invest in developing its private venture remote-controlled Artillery Gun Module (AGM) that, when integrated onto the rear of the Boxer 8×8 Multi-Role Armoured Vehicle (MRAV), is now being referred to as the Remote Controlled Howitzer 155 (RCH 155).

The AGM was originally mounted on a modified multiple-launch rocket system tracked platform, followed by a new tracked platform developed by General Dynamics European Land Systems - Santa Bárbara Sistemas (GDELS-SBS).

Firing trials with the RCH 155 were carried out at the German WTD 41 proving ground with the AGM traversed front, left, and right without the use of stabilisers, according to KMW.



The KMW RCH 155 mates the Boxer 8x8 MRAV platform with the KMW Artillery Gun Module mounted on the rear. (Christopher F Foss)

Trials demonstrated that it can come into action, carry out an eight-round fire mission, and then redeploy in less than 90 seconds. In addition, it can carry out multi-round simultaneous impact (MRSI) fire missions.

The German Army has a requirement for a wheeled 155 mm self-propelled (SP) artillery system that is expected to be met by the RCH 155. When deployed this would supplement, not replace, the legacy KMW PzH 2000 155 mm/52 calibre SPH.

KMW will complete an additional RCH 155 in about 18-24 months, which will have improvements including a lower profile by about 30 cm to enable the compete RCH 155 to be transported by rail.

A remote weapon station (RWS) armed with a .50 calibre machine gun will be fitted on the left side of the roof, and this could be used as a sight for use in the direct-fire role. When not required, this RWS would be folded forwards to reduce the overall height of the system.

(294 of 556 words)
---
unicorn

-

25-5-2019 at 03:01 PM



The Australian Army will take 36 please.

Ah who am I kidding, they will fuck this up as well.
---
ADMK2

-

25-5-2019 at 05:12 PM





A few more would be better. Offset the cost by mothballing the entire M777A2 fleet...
---
bug2

-

28-5-2019 at 03:22 PM



India conducts firing trials of ATAGS howitzer in Rajasthan

POSTED ON MONDAY, 27 MAY 2019 13:33

Final firing tests of the indigenously developed Advanced Towed Artillery Gun System (ATAGS) have begun from Friday at Pokhran field firing range of Rajasthan's Jaisalmer district. Defence Research and Defence Organisation (DRDO) and senior army officers were present at the trials, LatestLY reports.



155mm/52 cal. Advanced Towed Artillery Gun System (ATAGS) displayed at DefExpo India 2018 (Picture source: Army Recognition)

The ATAGS is a 155 mm/52 calibre gun with a theoretical firing range of 40 km. The gun currently weighs about 18 tonnes, while the ideal weight for the army would be 14-15 tonnes. The Indian Army has begun finalising the preliminary specifications qualitative requirements (PSQR) which should be completed by July 2019, reported The Times of India. In the earlier trials which were conducted in December 2018, the gun had fired on targets distant of 47.2 km.

According to the report, on Friday, May 24, the gun had fired 48 rounds. On Saturday, 12 rounds were fired. The trials are going on for four more days. The Defence ministry has already approved the in-principle purchase of 150 of these guns. However, so far, the DRDO has sanctioned funds for the production of 10 guns only.

The guns will be produced by the DRDO in two separate contracts – one with Tata Power and another with Kaveri Group (Bharat Forge). According to the report, the lowest bidder will get a larger order.


155mm/52 cal. Advanced Towed Artillery Gun System (ATAGS) displayed at DefExpo India 2018 (Picture source: Army Recognition)
---
bug2

-

31-5-2019 at 08:54 AM



India to conclude user trials of first locally developed howitzer

Rahul Bedi, New Delhi - Jane's Defence Weekly

30 May 2019

The Indian Army (IA) is expected to successfully complete user trials of the 155 mm/52 calibre Advanced Towed Artillery Gun System (ATAGS) within the next two months: a move that would pave the way to start series production of India's first locally designed howitzer.

Industry sources told Jane's that two different prototypes of the ATAGS, which was jointly developed by the state-owned Defence Research and Development Organisation (DRDO) and private-sector companies Tata Power SED, Bharat Forge and Kalyani Strategic Systems, have been undergoing trials with the IA since 24 May at Pokhran in India's north-western desert region.



India's locally built 155 mm/52 calibre ATAGS was displayed at the 11-14 April Defexpo 2018 exhibition in Chennai. The IA is expected to soon complete user trails, thus paving the way for series production of the weapon. (IHS Markit/Guruprasad Gangaramaiah)

They said that once these trials are completed around July, the Ministry of Defence (MoD) will issue a request for proposals to both Tata Power, which provided the 'G1' prototype, and Bharat Forge, which provided the 'G2' prototype, for the supply of 150 guns for the IA for an estimated INR36.65 billion (USD524 million). The MoD's Defence Acquisition Council had approved the ATAGS procurement in August 2018.

Thereafter, one of two howitzer prototypes, either Tata Power's G1 or Bharat Forge's G2, is expected to be shortlisted for procurement based on performance and commercial bids.

Officials said the lowest bidder, or L1, will be awarded a contract to build 100 of the 150 ATAGSs while the runner-up will be allowed to manufacture the remaining 50 guns (of the same model) in what will be India's first-ever public-private partnership (PPP) project in the defence sector.

The ATAGS programme was launched in 2013 by the DRDO's Armament Research & Development Establishment to boost the IA's depreciated artillery profile. In September 2017 the gun set a local record by firing three shells, reportedly undisclosed model high-explosive base bleed (HE-BB) projectiles, to a distance of 47.2 km at Pokhran.

(315 of 574 words)
---
bug2

-

1-6-2019 at 12:57 PM



More on this...………….

Israel invests in new artillery with ATMOS automatic howitzer guns by Elbit Systems

Posted On Friday, 31 May 2019 12:51

Elbit officially announced that it has been awarded a $125 million (NIS 460 million) contract from the Israeli Ministry of Defense to supply fully automatic self-propelled howitzer gun systems to the Israeli Defense Forces.



The 8×8 and 6×6 variants of Elbit's ATMOS self-propelled 155 mm howitzer (Picture source: Elbit Systems)

The contract, which also includes the supply of training simulators, will be performed over a 12-year period. The ATMOS automatic howitzer guns will replace the aging M-109 artillery guns that have been serving the IDF for the past 40 years.

About half the work will be done by Elbit's subsidiaries and partners in the United States, a sign of how Israeli defense spending has shifted since Washington restricted its ally's ability to spend US aid on non-US products.

Elbit Systems' ATMOS is a 155mm/52 caliber truck-mounted howitzer that offers the advantages of superior fire power, enhanced mobility and rapid response time. Highly adaptable, the modular ATMOS system is compatible with any 6x6 or 8x8 high-mobility tactical truck.

ATMOS supplies fire support for all types of missions and can be easily interfaced with customers' existing C4I systems.Part of Elbit Systems' line of fully integrated, modular artillery solutions, ATMOS incorporates an embedded electronic suite, automatic laying system and automatic loading system. The advanced electronic suite effectively enables accurate navigation and autonomous operation, reduced crew size, increased fire power and high precision accuracy.
---
bug2

-

1-6-2019 at 02:58 PM



Israelis Invest In New Artillery: ATMOS Mobile Howitzer

The IDF plans to replace hundreds of aging American M109s with Elbit's ATMOS, which is 50 percent made in the US.

By Arie Egozi

on May 31, 2019 at 7:15 AM



The 8×8 and 6×6 variants of Elbit's ATMOS self-propelled 155 mm howitzer.

TEL AVIV: The Israeli government just awarded the initial, $125 million contract of a planned 12-year, $280 million program to replace its tank-like M109 howitzers with Elbit's wheeled ATMOS. About half the work will be done by Elbit's subsidiaries and partners in the United States, a sign of how Israeli defense spending has shifted since Washington restricted its ally's ability to spend US aid on non-US products.

The investment also shows how good old-fashioned 155 mm shells still play a vital role in a Mideast roiled by Hezbollah rockets and Iranian missile tests. Even in an age of smart weapons, when you need to bombard a target, it turns out that quantity still has a quality of its own.

"Smart rockets and missiles are an excellent way of hitting enemy targets, but when the infantry has to force the enemy to retreat from a site, it needs the firepower of the artillery — which is relatively cheap compared with the new smart weapons," one former commander of the IDF artillery corps told Breaking Defense. "Artillery is the best way of creating a smoke curtain around an enemy stronghold and keeping the enemy in the trenches by constant fire. Using smart weapons for these missions would cost huge sums of money."

The US Army, facing off against the massive Russian artillery force, is also investing heavily in cannon as well as missiles. In fact, one of the Army's most ambitious programs is a hybrid: a Strategic Long-Range Cannon that uses gunpowder to launch rocket-propelled projectiles with an intended range of over 1,000 miles.

More mundanely, the Americans are modernizing their venerable M109 Paladin howitzers in two stages. First, the Paladin Improvement Program (PIM) is currently rebuilding the hull with an all-new engine, transmission, and suspension. Next, the Extended Range Cannon Artillery (ERCA) effort will upgrade the gun with an automatic loader and longer barrel. While the first M109s entered service in 1963 and fought in Vietnam, there's very little of the original vehicle left after seven generations of upgrades.



RAP: Rocket Assisted Projectile (current M549A1 or future XM1113). ERCA: Extended Range Cannon Artillery. GMLRS-ER: Guided Multiple-Launch Rocket System – Extended-Range. ATACMS: Army Tactical Missile System. PRSM: Precision Strike Missile.
SOURCE: US Army. SLRC and Hypersonic Missile ranges as reported in Army Times.

So why aren't the Israelis just upgrading their M109s again, which they've already repeatedly modernized since they first saw action in the 1973 Yom Kippur War? First of all, compared to America's, the Israeli machines are older and increasingly worn out: Many entered IDF service second-hand after long, hard service in the US. Second, the M109 is tracked, like a tank, and while that allows it to carry more armor than a wheeled vehicle and move over rougher terrain, it also makes it more labor-intensive and expensive to maintain. Wheeled vehicles, while generally less well protected and less mobile off-road, are also cheaper.



Nations implementing the global Cluster Munitions Convention.

From German Guns To Israeli Ones

Now, the Israelis had originally considered a German system, the Artillery Gun Module, which Krauss-Maffei Wegmann (KMW) offers in both tracked and wheeled versions. But the Israeli government is increasingly concerned that foreign governments will either forbid sales to Israel or, arguably worse, allow the initial sale only to cut off technical support in protest against some operation that caused civilian casualties. Germany in particular has been so quick to halt arms deals, notably with Saudi Arabia, that it's aggravated their frequent partners on defense programs, the French.

The potential for sanctions is especially acute when it comes to artillery, because Germany is one of 120 nations to have signed a global ban on cluster munitions, while Israel has not. Israel used these wide-area weapons extensively in the 2006 war in Lebanon, reportedly leaving behind enough unexploded bomblets to kill roughly 40 people after hostilities ceased. While Israel has developed new cluster munitions with a lower dud rate, senior officials feared that would not satisfy the scrupulous Germans.

So Israel turned to a domestically built alternative, Elbit's ATMOS, a contrived acronym for Autonomous Truck Mounted howitzer System. (Like the KMW gun and the M109, ATMOS uses NATO-standard 155 mm shells). Now, to comply with new US rules requiring most Foreign Military Financing aid to be spent on US companies, half the work is done in the United States. The US had signed the Cluster Munitions Convention and even started destroying its cluster stockpiles, to the dismay of military analysts worried about Russia — but the Trump Administration stopped that process and kept the weapons in service. That decision and the close US-Israeli relationship apparently gave Tel Aviv the confidence to buy a system 50 percent built in the US.

The sole-source contract is a big deal for Elbit, which has exported variants of ATMOS to multiple countries — most recently Thailand — but had not originally targeted the domestic market in Israel. The IDF has requested some classified modifications. What we can say with confidence is that the wheeled ATMOS will be easier to maintain than the aging tracked M109s and will feature much more automation, including a mechanical loader, that reduces the gun crew from 10 on the M109 to just four. Meanwhile the range will increase to 41 kilometers (over 25 miles), almost identical to the American ERCA — making good old-fashioned cannon more competitive with missiles.

Sydney Freedberg also contributed to this story.
---
bug2

-

3-6-2019 at 07:20 PM



Some comments from Sturgeon House gentleman who seem to know what he is talking about. It appears the new Israeli SPH is going to be a two-phase program, possibly with the first half being HEMTT truck-mounted, Automatic Howitzer turret-mounted. The second half pf the program is thought to be Tracked vehicle mounted with the same/updated unmanned turret for a 155mm howitzer. Anyways read on:






---
redcoat

-

4-6-2019 at 05:54 AM



So let me get this straight every country we are every likely to fight is prepared to use cluster munitions and every country which is likely to be on the side of goodness and niceness has decided to place themselves at a disdvantage
Seems like bollocks to me
---
bug2

-

4-6-2019 at 01:46 PM



Firing of Japanese Howitzer on Australian Soil Strengthens Bilateral Ties

(Source: Australian Department of Defence; issued June 01, 2019)



The Japan Ground Self Defense Force (JGSDF) fired its FH-70 Howitzers out to 25 kilometres for the first time in history while on exercise with the Australian Army at Shoalwater Bay Training Area on 22 May 2019. (AUS DoD photo)

Japan Ground Self Defense Force (JGSDF) personnel have successfully fired two FH-70 howitzers out to 25 kilometres while in Australia.

This marks a historic first for the JGSDF, as there is no military range large enough in Japan to conduct such a long-range firing activity.

Japan's firing of its howitzers took place at the ADF's Shoalwater Bay Training Area during Exercise Southern Jackaroo, a two-week trilateral ground exercise involving Australia, Japan and the United States, which finishes on 4 June 2019.

The firing of FH-70 howitzers out to 25 kilometres is part of a suite of initiatives agreed to during the Australia-Japan Foreign and Defence Ministers' Meeting in October 2018 which explored opportunities to increase the complexity and sophistication of our combined military exercises.

Captain Yutu Goto, a Fire Direction Officer for the JGSDF, said he was grateful to be able to use the Shoalwater Bay Training Area for their first ever long-range howitzer firing activity.

"The opportunity to be able to conduct this firing activity in Australia's large training area has been very beneficial for the Japan Ground Self Defense Force," Captain Goto said.

Commander of the Australian Army's 7th Brigade, Brigadier Andrew Hocking, said Japan's first ever 25-kilometre howitzer firing activity was a success for the JGSDF and the exercise.

"The Japan Ground Self Defense Force should be proud of the achievements it has made during this exercise and we were proud to be a part of it," Brigadier Hocking said.

"The capability is complex, so to prove that their munitions and guns are effective at that range is a real accomplishment.

"This not only gives the Japan Ground Self Defense Force confidence, but it also gives us even more confidence to work closely with each other in support of peace and security," he said.

Exercise Southern Jackaroo is just one example of the continued growth in Australia and Japan's Defence relationship and the benefits of bilateral and trilateral defence training and exercising.

This exercise involved over 150 JGSDF troops along with around 300 United States Marine Rotational Force – Darwin members and over 260 soldiers from the Australian Army's 7th Brigade.

Australia, Japan and the United States have shared interests in peace, security and prosperity in the Indo-Pacific region. Exercise Southern Jackeroo demonstrates the close defence relationship between the countries, shared commitment to increasing interoperability and deepening the sophistication of trilateral exercises.

-ends-
---
bug2

-

17-6-2019 at 10:30 PM



Nexter LG1 105mm Light Howitzer tested in Poland

Posted On Monday, 17 June 2019 12:04

French manufacturer Nexter demonstrated the capabilities of its 105 mm 105 LG1 Mk III light howitzer at the Central Air Force Training Range located in Ustka, Poland, Defence 24 reports.

The gun fired salvos of six rounds in less than 15 seconds at ranges p 17 kilometers with good accuracy, despite the strong wind.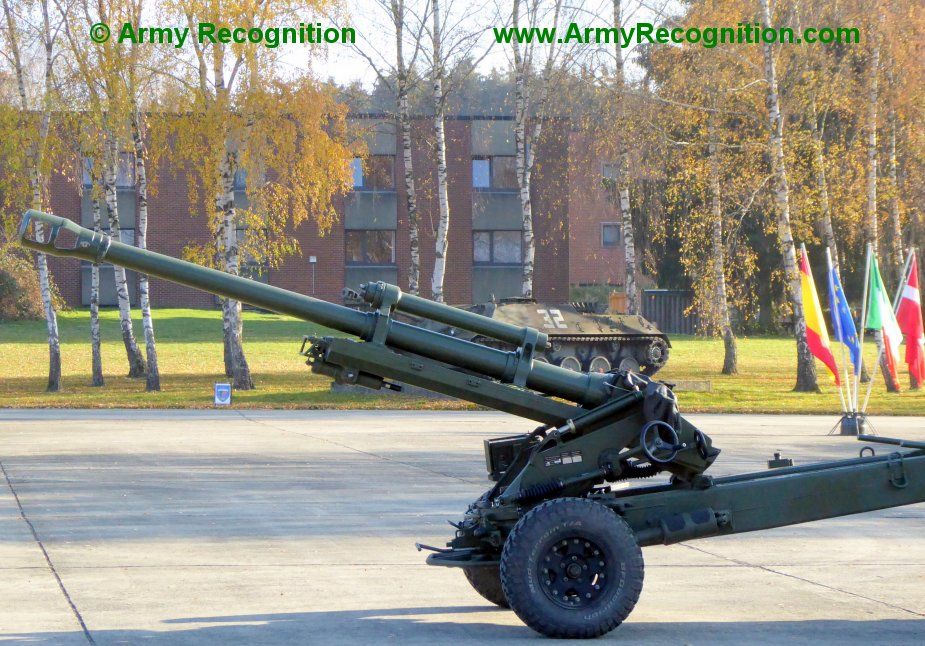 Nexter LG1 Light Weight Howitzer as in service in the Belgian army (Picture source: Army Recognition)

The French howitzer system was tested for many days in Ustka last 29 May, in a variety of weather conditions present on the Polish coast during that period. In Poland, Nexter is represented by a company called Works 11, which organizes activities and presentations for the representatives of the Polish military branches that could be potentially interested in the product.

The demonstration performed on 29 May involved representatives of the General Command of the Armed Forces and of the 18th Mechanized Division that includes the 21st Highland Brigade, the 6th Airborne Brigade and certain Special Operations units.

As noted by Lt. Col. (res.) Marek Fordon who was managing the host of the demonstration on behalf of Works 11, the towed howitzers were withdrawn from the Polish army's inventory two decades ago. Even though formally no necessity to acquire equipment as such has been expressed in the operational requirements, in some situations a light, mobile towed howitzer is still an optimal solution. This pertains to the highly-mobile elements in particular, namely during airborne operations.

Hence an interest for Nexter's 105 LG1 Mk.III howitzer.

The LG1 howitzer itself has been operated since the 1990s. The Mark III is the latest digitized variant, benefiting from a firing solutions computer and an INS/GPS positioning system. The Topaz system used by the Polish artillery units may be integrated on Nexter's LG1.

The manufacturer suggests that the design can withstand more than 20 years of service and its endurance, without failure, is defined as 1,500 shots. Meanwhile, the barrel offers EFC life of up to 7,000 shots. Legacy models of the gun are operated by the French, Belgian and Canadian armies and five non-NATO states all around the world. They are used by air-mobile units primarily, or by light infantry units that are forced to work in rough terrain conditions.
---
bug2

-

20-6-2019 at 08:50 PM



Germany plans expanded artillery capabilities

Christopher F Foss, London - Jane's International Defence Review

19 June 2019



The Krauss-Maffei Wegmann PzH 2000 155 mm/52 calibre self-propelled system is the only conventional tube artillery used by the German Army. Source: Krauss-Maffei Wegman

The German Army plans to expand its indirect fire capability and is emphasising its joint fires capability, according to Lieutenant Colonel Uwe Kraft, head of artillery and joint fires branch at the Germany Army's Concepts and Capabilities Development Centre.

The only conventional tube artillery used by the German Army is the Krauss-Maffei Wegmann (KMW) tracked Panzerhaubitze (PzH) 2000 155 mm/52 calibre self-propelled artillery system, of which a total of 185 were delivered by 2002 from the Kassel production line, but some of these have since been sold to Croatia and Lithuania.

The PzH 2000 has a high rate of fire as it has a semi-automatic handing system that automatically loads the fuzed 155 mm projectile, with the Rheinmetall Modular Charge System (MCS) loaded manually. The self-propelled artillery system carries a total of 60 155 mm artillery projectiles, but it weighs just over 55 tonnes and this limits deployability.

According to the German Army, current plans would take the 108 PzH 2000 through a mid-life upgrade, although the details of this have yet to be finalised.

New 155 mm munitions are to be procured to engage targets at longer ranges. This will include the Diehl Defence/Leonardo Vulcano 155 mm semi-active laser (SAL) guided projectile, which would enable engagements out to 70 km.

Today the German Army's only 155 mm precision artillery projectile is the GIWS SMArt 155, which carries to two top attack munitions. GIWS is a joint venture company formed by Diehl and Rheinmetall. The legacy rounds are running out of shelf life, and production is slated to start again with 'Phase 4' running from 2024 through 2027.

(292 of 771 words)
---
bug2

-

23-6-2019 at 08:16 PM



Following their unsuccessful programme with the Swedish and the ARCHER ultra high mobility truck mounted 155mm SPG, the Norwegians went the route of the Korean K-9 THUNDER, now known as the K-9 VIDOR. Norse God of Vengeance...………this is the first vehicle going through Norwegian Army inspection prior to delivery.............info via Laser Shark at Sturgeon House Forums: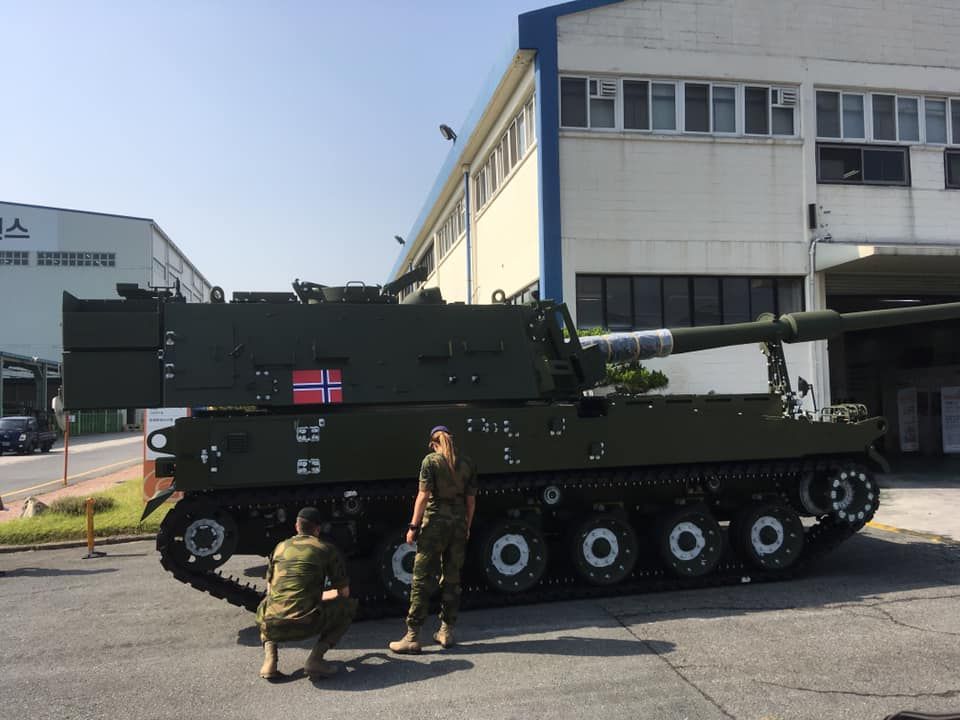 Meanwhile we wander in the wilderness..............




---
ADMK2

-

23-6-2019 at 11:22 PM





Yup. We also choose NOT to acquire very long range strike weapons, air to air refuellers and AEW&C aircraft, UNLESS our neighbours say they are cool with it...

You know, cause it might kick off an arms race and they might acquire 12 Flankers, instead of 11... That sort of thing...
---
bug2

-

3-7-2019 at 09:14 AM



Serbia's 105 mm M56 howitzer back in production

Christopher F Foss, Belgrade, Serbia - Jane's International Defence Review

02 July 2019

Production of the upgraded Serbian 105 mm M56 towed howitzer fitted with a 33-calibre barrel has commenced for an undisclosed export customer, which signed a contract for 36 weapons (two battalions, each with 18 weapons).

The contract, which was placed with Yugoimport SDPR in 2017, covers new M56s, and this is the first time that new M56/33 calibre howitzers have been built in Serbia. The first weapons will be sent in July.

The original M56 was developed for the former Yugoslavia and was exported to countries including Cyprus, El Salvador, Guatemala, Indonesia, Mexico, and Myanmar, but production was completed.

The M56 was fitted with a 105 mm, 27.8-calibre barrel with a triple baffle muzzle brake.

(139 of 396 words)
---
bug2

-

5-7-2019 at 08:14 PM



China refurbishes old 152mm howitzers with modern add-ons

Posted On Friday, 05 July 2019 08:16

China has revitalized a type of howitzer that has been utilized by the People's Liberation Army (PLA) arsenal for more than 50 years by upgrading it with modern equipment, Liu Xuanzun reports in Global Times.



A Type-66 cannon-howitzer system attached to a brigade under the PLA 77th Group Army fires its 152mm shells during a live-fire training exercise on southwest China's Western Sichuan Plateau from August 8 to 11, 2018 (eng.chinamil.com.cn/Photo by Hu Jing, Li Chengde and Sun Zhenqi)

The 152mm Type 66 cannon-howitzer is one of the most widely used pieces of artillery in the Chinese army, and the PLA has developed new tactics and equipment to let this old weapon efficiently serve even after 50 years of practical deployment, China Central Television (CCTV) reported on Wednesday, June 3.

Fully manually operated, the 152 millimeter Type 66 howitzer is inexpensive compared to the 155 millimeter PLZ-05 self-propelled howitzer, which has a similar caliber but is highly automated, a military expert who asked not to be named told the Global Times on Thursday, noting this enabled the PLA to mass produce the Type 66.

The aging howitzer can now not only shoot normal explosive shells but also advanced laser terminal guidance shells, CCTV reported, noting that these shells can track targets after they are fired, making them as accurate as missiles. Electromagnetic jamming shells and flare shells are also included in theType 66's arsenal. Reconnaissance drones and aiming assistance radars are also deployed together with the 152mm howitzers, "which gives the artillery wings and eyes," Jin Shuaishuai, an officer at the PLA 73rd Group Army artillery force, told CCTV.

Unlike a self-propelled howitzer, the 152mm howitzer needs a truck to tow it around, and because it is fully manual, it is slower than the automatic ones, said the CCTV report. But in modern warfare, these characteristics also give it a unique advantage over more advanced technologies: electromagnetic jamming will not work against the weapon, the state broadcaster quoted Zhong Puxing, another PLA artillery officer, as saying.
---
bug2

-

9-7-2019 at 10:44 AM



Indian army to buy Excalibur rounds for its new M-777A2 155mm howitzers

Posted On Monday, 08 July 2019 14:48

The Indian army intends to buy Excalibur guided long-range artillery shells compatible with the 145 M-777A2 howitzers it purchased in November 2016 from BAE Systems three years ago, the first batch of which was inducted into the artillery in November 2018 after extensive field trials.



Excalibur guided munition for 155mm howitzers (Picture source: Raytheon)

"The Indian Army is planning to acquire the Excalibur artillery ammunition from the Americans under the emergency procurement procedures," government sources were quoted as saying by ANI. The Excalibur precision-guided projectile is co-developed by Raytheon Company and BAE Systems Bofors. It is a GPS and inertial-guided munition capable of being used in close support situations within 75–150 meters of friendly troops or in situations where targets might be prohibitively close to civilians to attack with conventional unguided artillery fire. The shells have a multi-function fuze that can be programmed to explode in the air, once it hits a hard surface, or after it penetrates inside a target.

The delivery rate of the M-777A2s is five guns per month till the complete consignment is received by mid-2021.
---
bug2

-

10-7-2019 at 09:42 PM



The Paladin's howitzer barrel just got a whole lot longer

By: Todd South   1 day ago



An M109A6 Paladin howitzer

The head of the Army's effort to extend ranges of everything from howitzers to strategic missiles said that recent testing showed adding six feet to the howitzer cannon didn't affect mobility and the piece can still operate in dense urban terrain.

Col. John Rafferty shared that item along with other updates on the Long-Range Precision Fires Cross-Functional Team's efforts at the National Defense Industrial Association's Armament Systems Forum in June.

The current barrel length of the M109 howitzer is about 29 feet. The new 58-caliber barrel that the Army Test and Evaluation Command ran through the urban paces this spring is six feet longer.

"It actually can do just fine in dense urban terrain," Rafferty said.

He did admit that engineers are still working out transmission questions for the Paladin Improvement Program, which is how the Army is making self-propelled howitzers ready for the modern battlefield.

A longer barrel means that the explosion can have contact with the projectile for more time, increasing the pressure and then velocity of the round, which equals greater distances.

Two videos shown at the event demonstrated 155mm firings at both the 70-kilometer and 62-km range with different munitions. Rafferty called those "great for morale" for the team but noted that they're still trying to resolve the "precision" part of LRPF.

That's because it's more about defining accuracy at those ranges, which is still being worked out, he said.

To that end, the Extended Range Cannon Artillery program has work being done on multiple munitions. One is the XM1113, a rocket assisted projectile, and updated requirements for the M5409, the RAP currently in the Army's inventory.

And to make those rounds hit on target, they're also working on the Precision Guidance Kit and autoloader upgrades. The PGK has to work at double the distances it did in the past and the autoloaders, while part of past projects, never had to address fuzing projectiles or fuze settings, Rafferty said.

The team is pressing for a technology demonstration of that improved autoloader by late 2021.

But those artillery pieces, while challenging to develop, are only a small piece of the LRPF's larger portfolio. And all of it is being driven by the Army's target of having multi-domain operations a realistic way of warfighting ready by 2028.

Much of that is being driven by what's being seen on multiple fronts. A 2018 RAND report noted that Russian cannons have 50 to 100 percent greater range than current U.S. cannons.

Those objectives include doubling range to beyond 70km for artillery, double rate of fire to six to 10 rounds per minute for those systems and engaging moving targets with those munitions in GPS-denied environments.

They also plan to have an advanced lightweight armament system with a technology demonstration planned for the end of this year.

To get ahead of that deadline, Rafferty said that his team is expected to deliver many of the capabilities by 2023.
"For us, there isn't a moment to lose," he said.

At the strategic level, the long-range hypersonic weapon and the strategic long-range cannon complement each other in fires planning.

The hypersonic weapon is expected to travel great distances at high speeds to defeat enemy defenses and hit a mix of hard or strategic targets such as radars, communication vehicles or even area targets with an "exquisite munition" that delivers "tremendous kinetic energy," the colonel said.

In the fires commander's back pocket, though, will be the strategic cannon with 1,600-km range. That cannon is being built to fire a "volume of more affordable munitions," Rafferty said.

By using the two together, the Army expects to penetrate and disintegrate the anti-access, area-denial systems in use by China and Russia.

And it's not just for the Army.

"We're not entering strategic fires for the first time since the Pershing (missile) for ourselves," Rafferty said.

The plan is for the Army to have those arrows in their quiver to open entry for the joint force to then get into the fight.

The colonel declined to discuss recent developments with the Intermediate-Range Nuclear Force Treaty, which limited those missile ranges for Russia and the United States.

He said only that the Precision Strike Missile is being engineered to reach the 499-km range and that is planned for fielding in 2023, also.

Once fielded there are three "spirals" or developments that the Army will quickly seek — cross-domain fires, meaning the PSM can hit maritime or land-based targets; enhanced lethality, which would make the missile able to hit multiple targets with one missile; and range, the potential to reach farther distances if needed.
---
ARH

-

10-7-2019 at 10:10 PM



The two things I really want to see in ADF service sooner rather than later is the LRASM and Precision Strike Missile, particularly if the anti-shipping capability holds up, and it can be ship launched.
---
bug2

-

11-7-2019 at 07:24 PM



Saab continues to invest in ARTHUR

Christopher F Foss, London - Jane's International Defence Review

10 July 2019



Artist's impression of Saab ARTHUR WLR integrated into an ARTEC Boxer 8x8 platform, with the antenna in raised position. Source: Saab

Saab Surveillance is continuing to self-fund development of its ARTHUR (ARTtillery HUnting Radar) Weapon Locating Radar (WLR) to meet emerging requirements, a company official revealed at the IQPC Future Artillery conference held in London in May.

Bard Frostad, Saab Surveillance's senior military advisor, said 80 ARTHUR WLR systems have been exported to at least 12 countries (one not being disclosed), including Canada, Czech Republic, Denmark, Greece, Italy, Norway, Singapore, South Korea, Spain, Sweden, and the United Kingdom with operational use seen in Afghanistan and Iraq. Those deployed by Canada and Denmark in Afghanistan have since been returned to Sweden.

ARTHUR is designed to detect incoming conventional tube artillery and fire, artillery rockets, and mortar bombs, providing friendly forces with a warning of incoming fire. According to Saab, the system has had 95% availability in operations.

During a typical operating sequence, ARTHUR detects threats, filters, and prioritises them, then transmits this information to the artillery command and control system (ACCS), which allocates an artillery battery to engage the threat. It can also be used to adjust for variables during artillery fire.

Since its introduction to service with Norway and Sweden more than 20 years ago, the ARTHUR WLR has been upgraded to improve its detection range and target tracking capacity.

The current ARTHUR Mod C WLR has an instrumented range of 60 km, operates over an arc of 120°, and can track more than 100 targets per minute.

Frostad said Saab is developing the ARTHUR WLR Mod D, which will feature several improvements, including an instrumented range of up to 100 km, an accuracy of 0.15% of range, and will cover an arc of 120°.

According to Saab, the Mod D leverages a combination of technologies fielded in other systems to reduce development cost and risk, and spiral development would be used for further growth via upgrades or new parts as necessary.

(335 of 947 words)
---
bug2

-

16-7-2019 at 11:23 AM



BAE Systems to design ERCA prototype for US Army

Ashley Roque, Washington, DC - Jane's Defence Weekly

15 July 2019

In the US Army's bid to develop a Strategic Long-Range Cannon programme, BAE Systems has been tapped to design an Extended Range Cannon Artillery (ERCA) prototype.

The company announced on 15 July that it had received a USD45 million contract to design an ERCA Increment 1 prototype that will increase the range and rate of fire on current, as well as future, M109A7 self-propelled howitzers. To achieve this increase, ERCA will be integrated onto the M109A7 and the M109A7's current 39-calibre turret will be replaced with a 58-calibre, 30 ft long gun barrel, the company said.

"ERCA is a significant technological step forward for the army's artillery portfolio," Scott Davis, the vice-president of programmes for BAE Systems' Combat Vehicles business, said in a statement.

(124 of 387 words)
---
bug2

-

16-7-2019 at 12:35 PM



BAE gets green light to build extended-range cannon prototype for US Army

By: Jen Judson   7 hours ago



The M109A6 Paladin 155mm self-propelled howitzer along with the M992A2 Field Artillery Ammunition Supply Vehicle provides the primary indirect-fire support to armored brigade combat teams. (U.S. Army)

WASHINGTON — BAE Systems has been given the go-ahead to build the U.S. Army's Extended Range Cannon Artillery prototype through a $45 million contract award, according to a July 15 company statement.

Under the Army's program, BAE will increase the range and the rate of fire on the current and future M109A7 self-propelled howitzers — otherwise known as Paladin Integrated Management.

The ERCA program is one of the Army's near-term efforts within its No. 1 modernization priority — long-range precision fires — as adversaries have developed their own cannon artillery that out-ranges American capability.

The service stood up Army Futures Command roughly a year ago with cross-functional teams assigned to carry out the service's top six modernization priorities as a means to break free from historically sluggish procurement habits. The Long-Range Precision Fires Cross-Functional Team has focused heavily on extending the range of cannon artillery.

BAE's M109A7 howitzers will, in part, convert to ERCA cannons through the development of "power distribution software and hardware integration solutions," according to the company statement.

The current 38-caliber turret will be replaced with a 58-caliber version to accommodate a 30-foot gun barrel from which the ERCA projectile will be fired.

The program aims to extend the range of artillery "while maintaining the weight found in current systems to minimize performance impacts to the chassis," the company statement notes.

BAE is also under contract to develop precision guidance kits with anti-jamming capabilities, which is compatible with existing and new long-range rounds to include the M109 howitzer.

The company will work on the prototype at Picatinny Arsenal, New Jersey, and BAE's facilities in York, Pennsylvania; Sterling Heights, Michigan; and Minneapolis, Minnesota.

Other efforts within the ERCA program include developing an improved projectile that can reach beyond 40 kilometers in range. The Army is developing the XM113 rocket-assisted projectile to answer that call, which could end up in soldiers' hands in less than a few years.

The Army also has its eye on an autoloader for the cannon, which would dramatically increase its volume of fire.

The service tested a modified M109 Paladin at Yuma Proving Ground, Arizona, in December 2018 designed to carry more propellant with a roughly 30-foot-long cannon.

The ERCA cannon is a step ahead of a bigger program to develop a strategic, long-range cannon that could shoot 1,000 nautical miles, or 1,852 kilometers.
---
bug2

-

17-7-2019 at 11:07 PM



This is the only illustration of this new Israeli, under development, gun system that I've ever been able to find...……….fully automatic, unmanned turret, most people think? What it eventually turns out to be, may be something completely different.....early days yet!


---
bug2

-

19-7-2019 at 02:01 PM



WEB EXCLUSIVE: Army Looks to Add Autoloader to Extended Range Cannon

7/18/2019

By Connie Lee



An M109A6 Paladin howitzer self-propelled gun
Photo: Army

The Army is examining options to add an autoloader to the extended-range cannon artillery system, according to the director of the long-range precision fires cross-functional team.

The extended long-range cannon, or ERCA, is designed to extend the range of the Paladin self-propelled howitzers to 70 kilometers, which is double its current capability. The move is part of the Army's effort to improve its fires capabilities to counter adversaries that can outgun current systems. The first ERCA prototype will begin testing from October to January at Yuma Proving Ground, Arizona, Col. John Rafferty told reporters July 17 during a media day at Joint Base Meyer-Henderson Hall, Virginia.

The service has an "incremental strategy" for the system and plans to field it in a battalion in 2023. A second battalion will be fielded in 2024 with an autoloader, he noted.

"We're working on ... 'How much do we need to know before you make the decision? Whether we want to produce prototypes of each one of these ... autoloaders or is there a way that we can make a smart decision earlier and then move faster to deliver the autoloader?" he said.

Adding the device would help the artillery system shoot up to 10 rounds per minute and reduce the crew needed to operate it, Rafferty noted.

"In large-scale ground combat operations, we need to be able to mass and deliver a volume of projectiles," he said.

The Army is looking at two potential options for the autoloader, Rafferty said. One is provided by a vendor and one is designed by the government, he noted, declining to name the vendor.

There are multiple potential designs that can fill the role of an autoloader, Rafferty noted. For example, one resembles as "Coke can dispenser" that has a belt feeding into a magazine. Others have proposed designs that resemble a "robotic arm grabbing a projectile," he said.

Additionally, the Army awarded BAE Systems a $45 million contract this week for the ERCA increment one prototype, according to a company announcement. Under the contract, BAE will integrate the extended-range cannon artillery system onto an M109A7 Paladin Integrated Management, replacing the 39-caliber turret with a 58-caliber, 30-foot long gun barrel. This will "improve the rate and range of fire with the development of power distribution software and hardware integration solutions," the announcement stated.

Rafferty said the service is performing developmental testing on new projectiles as well.

"One of the big things to emphasize is ... it requires new projectiles to go that far," he noted. "It takes new propellant … a new cannon and new fuse to get the accuracy we want … at 70 kilometers."
---
bug2

-

23-7-2019 at 07:40 PM



U.S. Army designates new 155mm self-propelled howitzer as M1299

Posted On Monday, 22 July 2019 14:34

The U.S. Army officially confirmed that it will designate the newest 155mm self-propelled howitzer (SPH) as M1299. The Extended Range Cannon Artillery (ERCA gun) program evolved in the XM1299 prototype, now standardized as M1299.



XM1299 self-propelled howitzer firing test (Picture source: U.S. Army Yuma Proving Ground)

The U.S. Army's extended-range artillery system has been designed to increase the range and rate of fire on current and future M109A7 Paladin self-propelled howitzers. Compared to its predecessors, an M1299 system is receiving two leading-edge technologies: new XM1113 rocket-boosted shell and a longer 58 caliber tube, which increases the range from 38km to 70km+, and 100 km within the forthcoming four years.

In addition, the M1299 will have a fully automated ammunition loading system which increases the rate of fire from 3 rpm to 10 rpm. Removing the crew from the gun radically opens up the design space. The M1299 also receives a communications system that can work in GPS-denied environments.

Many elements of the howitzer can be automatically modeled to support design decisions: gunfire shock response, electrical power draw, internal ballistics, etc.

Building on mobility upgrades, the M1299 will also increase the lethality of self-propelled howitzers: new SPHs provides a "10x" capability through a combination of an increased range, increased rate of fire, increased lethality, increased reliability and greater survivability.
---
bug2

-

27-7-2019 at 12:25 AM



U.S. National Guard has tested Hawkeye 105mm mobile artillery system

Posted On Thursday, 25 July 2019 14:48

On July 23, 2019, U.S. soldiers from the 2nd Battalion, 122 Field Artillery, Illinois Army National Guard, tested the Hawkeye 105mm mobile artillery system, as part of Exercise Northern Strike 19, one of the largest reserve component exercises. This event is hosted annually at Camp Grayling Joint Maneuver Training Center and Aleena Combat Readiness Training Center, as well as over the skies of northern Michigan and Lake Huron.



Sgt. Joshua Bourbonnais of Test Platoon, 2nd Battalion, 122 Field Artillery, Illinois Army National Guard sights in the Hawkeye 105mm Mobile Weapon System during a simulated drill on Camp Grayling, Mich. 23 July, 2019. (Picture source Maj. W. Chris ClyneU.S. DoD )

The goal of Exercise Northern Strike 19, is to maximize the full-spectrum combat readiness of National Guard units through realistic, cost-effective joint fires training in an adaptable environment, with an emphasis on cooperation between joint and coalition forces.

The Hawkeye is a mobile artillery system based on the high-mobility multipurpose wheeled vehicle (Humvee) fitted with a U.S. Army standard M20 105mm cannon mounted at the rear of the vehicle. This artillery vehicle is called 105mm Mobile Weapon System (MWS) and HAWKEYE by the manufacturer, AM General.

The AM General Hawkeye is based on a M1152A1 Humvee with a crew cab at the front and cargo platform at the rear fitted the 105 mm howitzer. The 105 mm cannon uses a hybrid soft recoil technology allows weapon to be paired with AM General HMMWV. The vehicle was unveiled by AM General during the Association of the United States Army's Annual Meeting and exhibition in October 2016.

The 105 MWS battery is organized to suppress, neutralize, and destroy both ground forces and structures in an indirect and direct fire mode. The system allows the weapon to move, shoot, and move again without relying on heavy equipment or large number of troops/logistic support. The HMMWV platform provides unparalleled off-road mobility over all types of terrain to support this mission.

The AM General Hawkeye uses the MG 9000 digital fire control system which incorporates Northrop Grumman's LN-270 Inertial Navigation System, Weibel Scientific's MVR-700C Muzzle Velocity Radar System, Sekai Electronics' DFS-02 Direct Fire Camera System, Sensor Systems' S67- 1575-76 Global Positioning System antenna and Mandus' DK 10 Gunner's Display Unit.

In firing position two hydraulic jacks are lowered on the ground at the front of the vehicle and two large spades at the rear. A total of 4 to 6 ammunitions can be carried on the vehicle. To increase the number of ammunition another Humvee in cargo variant can be used to carry additional ammunition.

The HMMWV/Hawkeye Howitzer 105mm howitzer can be ready to fire in less than 2 minutes with a total crew of 4 soldiers. It can fire standard NATO 105 mm ammunition with a maximum range of 11.5 km with conventional projectile and 15.1 km with rocket assisted projectile.
---
bug2

-

31-7-2019 at 08:04 PM



New American Brutus 155mm 6x6 self-propelled howitzer shown at Northern Strike 2019

Posted On Wednesday, 31 July 2019 07:38

During the U.S. military exercise Northern Strike 2019, a Joint National Training Center accredited exercise, sponsored by the National Guard Bureau, the experimental Brutus 155mm self-propelled mobile gun was presented on July 25, 2019, on Camp Grayling, Michigan, United States.



A static display of the experimental Brutus 155mm Self-propelled gun at Northern Strike 19 on Camp Grayling, Mich. 25 July. (Picture source U.S. DoD)

The Brutus 155mm self-propelled mobile gun is jointly developed by the companies AM General and The Mandus Group. The Brutus mounts the same cannon as the M777 to a hydro-pneumatic, soft Recoil system for mounting on FMTV (Family of Medium Tactical Vehicles truck).

In February 2018, the U.S. Army announced it was again interested in exploring available options for a new mobile howitzer to replace its existing 105mm and 155mm towed types. The need soon appeared to develop a new 155mm system that would be available in both short- and long-barrel variants and come in a package better suit the demands of different types of Army artillery units.

In November 2018, the U.S. Army has tested the truck-mounted artillery system, low-recoil 155mm howitzer Brutus at Fort Sill, Oklahoma, as reported by Joseph Trevithick on The Drive. The new somehow self-propelled howitzer would meet the service's requirements for a lighter weight mobile option to replace existing howitzers in its Stryker armored vehicle-equipped, light infantry, and airborne units.

The 155mm Brutus uses the same technology as the Hawkeye, a soft-recoil howitzer developed by the American Companies Mandus Group and AM General, which allows a cannon to fire from a lighter platform.

The Brutus 155mm mobile self-propelled howitzer is mounted on a 6x6 modified chassis of M1083 five-ton FMTV type with outriggers to help stabilize it when firing. The FMTV truck series is the standard tactical truck throughout the U.S. Army.

In December 2018, the U.S. Army has released video footage showed a test firing with the Brutus.

VIDEO: Fort Sill MFIX 2019 Brutus: https://youtu.be/0Hmglztt9_Y
---
bug2

-

2-8-2019 at 09:42 AM



Jordan receives M119 howitzers

Mohammed Najib, Ramallah - Jane's Defence Weekly

01 August 2019

The United States has donated 12 howitzers and 24 Humvees to the Jordan Armed forces (JAF), the US embassy in Jordan announced on 31 July.

"Recently, the Jordan Armed Forces concluded a live-fire training with howitzers received from the US," the embassy said in a video posted on its Facebook account that showed JAF personnel firing 105 mm M119 light howitzers. "The howitzers provide the JAF with a system that can be rapidly deployed in Jordan's defence and are another example of the critical Jordanian-US military partnership."

It added that the howitzers would be used by the Quick Reaction Force, have a maximum range of 19.5 km, and can fire up to six rounds a minute for two minutes or three rounds a minute for 30 minutes.

(151 of 222 words)
---
bug2

-

16-8-2019 at 08:53 PM



American ERCA Extended Range Cannon Artillery autoloader for self-propelled howitzer

Posted On Friday, 16 August 2019 08:48

American ERCA (Extended Range Cannon Artillery) autoloader for self-propelled howitzer is being tested for the first time at Yuma Proving Ground. The ERCA will provide faster and safer firing capabilities.



The ERCA Extended Range Cannon Artillery autoloader was tested from a prototype of M109A7. (Picture source US DoD)

The ERCA (Extended Range Cannon Artillery) itself is a massive undertaking in that everything is under development at the same time and it's a platform that needs to be compatible with multiple howitzer configurations, multiple projectiles and multiple missions.

The ERCA program has been testing various components of its system for about four years. The newest component undergoing testing is a five-round limited capacity autoloader. It holds five projectiles and five propellant charges.

In the past ERCA Howitzer Test Bed (HTB) systems have been built on modified M109A6 Self Propelled Howitzers. Testing of the limited capacity autoloader is being conducted from a prototype M109A7 which has been modified and integrated with the ERCA Armament System.

The Yuma Proving Ground (YPG) has been instrumental in everything for ERCA development for the last three and a half years. The ERCA program was started on October in 2015 and since 100 test events on the ERCA program across multiple platforms were performed.

YPG Munitions and Weapons, ERCA Test Officer, Gilbert Moreno, has been a part of about 90 of those test events—he's seen ERCA is all of its stages, "It started off with the propellant, projectile and gun tube and it evolved from that into a full weapon."

Another part of the team are the gunners, who if this was a war zone, their position would be manned by soldiers. Artillery Gunner, Michael Gomez, has worked on the ERCA project about a year. His team consists of four gunners, they offload the ammunition, prepare it and then load it into the magazine, "The customer shows us their procedures and the steps to do, and our part is figuring how we can make it safe for us."

Once the gunners insert the propellant into the autoloader magazine, the ERCA Autoloader Team takes over operations.

The ERCA Autoloader Team monitors and controls the autoloader system from the safety of a remotely located connex box. "It's doing everything by itself, all we are doing is monitoring the health of it, checking that it is updating us with what it's currently doing, and making sure that it's saying that everything is okay," responds Dave Gatter, a Control Systems Engineer and member of the ERCA Autoloader Team.
---
bug2

-

23-8-2019 at 09:57 AM



Aselsan developing 155 mm Course Correction System

Christopher F Foss, London - Jane's International Defence Review

22 August 2019

Turkey's Aselsan is developing the Atom 155 mm Course Correction System (CCS) to meet potential artillery requirements for the Turkish Land Forces Command (TLFC).

This would be a direct replacement for the existing 155 mm nose-mounted artillery fuze and would provide the weapon with an increase in accuracy that, according to Aselsan, "gives a circular error of probability (CEP) of less than 50 m, independent of range, as it reduces the dispersion".

The CCS can be fitted to any 155 mm artillery projectile with a standard NATO two-inch deep well fuze, and it is activated at a distance of about 60 m from the muzzle of the weapon.

(108 of 409 words)
---
bug2

-

25-8-2019 at 08:35 PM



Japanese army unveils its new Type 19 155mm 8x8 wheeled self-propelled howitzer

Posted On Saturday, 24 August 2019 10:21

During the edition 2019 of its Firepower event which takes place every year at the end of August in the East Fuji Maneuver Area, the Japan Ground Self Defense Forces (JGSDF) has unveiled the Type 19, a new 155mm wheeled self-propelled howitzer based on a MAN military truck chassis.



New Japanese-made Type 19 155mm 8x8 wheeled self-propelled howitzer in a live demonstration at the Firepower event of the Japan Ground Self Defense Forces. August 2019. (Picture source Internet)

The new Japanese Type 19 155mm wheeled self-propelled howitzer seems very similar to the French-made CAESAR manufactured by the French Company Nexter Systems. The main advantages of that type of artillery system are that it has similar firepower to existing towed and self-propelled artillery systems with greater strategic mobility and quicker in/out of action times.

The Type 19 is based on a MAN Military 8x8 military truck chassis with the crew cabin at the front and one 155mm howitzer mounted at the rear. According to our first analysis, the crew cab seems to be fitted with armor to provide protection against firing of small arms 7.62mm calibers and artillery shell splinters.

The Type 19 has a crew of five with three soldiers seated in the crew cab and two additional seats in a cabin located in the middle of the truck chassis.

As for the French CAESAR, the Type 19 seems to be equipped with a main fire-control computer located in the crew cab but at the rear on the left is the gun display unit for the crew when the system is deployed in the firing position. When the system is deployed in the firing position a large spade is hydraulically lowered at the rear to provide a more stable firing platform. The rear four wheels are raised clear of the ground so that the large spade absorbs all the firing stresses.
---
bug2

-

25-8-2019 at 08:39 PM



More pics via LoooSeR on Sturgeon House forums...……….


---
CaptainCleanoff

-

25-8-2019 at 10:49 PM



Could this be a potential upgrade path for Army's M777A2? A way to keep the towed guns relevant, and more mobile? What are the downsides to something like this over a traditional towed system like Army have now? It seems like a logical upgrade path to take some risk out of the unprotected towed artillery role. Then again, why not just ditch the towed guns and go all SPH...
---
bug2

-

26-8-2019 at 11:30 AM



I would have thought that there are a number of points to consider:

- The development push for both tracked and truck-mounted artillery is to go for automatic/semi-automatic systems usually turret-mounted. It also appears that the turrets may be unmanned?

- These new systems may be some years away (Israeli truck system circa 2030 or so? The USA system possibly a lot sooner, i.e. 2025 or so?)

- You then have a choice....wait for the best, auto systems OR go with what is available now?

- On top of this is the hoary question of whether one goes for the super ranges being talked about in the USA in particular. Obviously there is a cost impact for the Long Gun versions allied to the automatic systems, married to ultra-long-range shells of one kind or another. M-109-A7 or the Korean equivalent may not be good enough...……….? 100kms range anyone......?

- Whatever we choose, we won`t have large numbers with current manning levels, especially if we also go for long-range rockets (for which there is a good business case in my opinion) ….circa 350-500kms range possibly?

- Does the need for both rockets and artillery cause one to only consider the highest number of automatic systems (for arty in particular) due to limited manning available? Max the weapon systems with the least manning...…

- Do we have any Reserves that could possibly use the M-777`s as a force back-up OR,
- Do we just stick them into store as War Reserve, OR,
- Do we sell them off?
---
CaptainCleanoff

-

26-8-2019 at 06:05 PM



I was just doing some reading about US Army efforts in this area, and it looks like their experimental system (Brutus) is using a manual loading soft recoil system rather than a auto/semi-auto reload turreted solution. A lot less technically impressive than CAESAr or other comparable solutions. It looks like it is the same barrel as the M777, 39 cal (at the moment), but everything else is replaced. It's not a particularly impressive system in a technical sense, but would certainly get the job done, and done quickly and cheaply.

From the looks of it, the JSDF solution is semi-auto? Maybe that kind of solution or similar could be fitted to the M777? More of an engineering issue than anything, I'm sure it's possible. Honestly, I'm not really worried about the method of reload, more so the ability of the gun to get into and out of action and displaced as quickly as possible, with as cheap a solution as possible. As long as the crew are as well protected as is technically feasible, given the chassis (an up-armoured MAN solution would fit the bill well enough) then it would be a significantly better solution than what the Army has now.

With the manning issues, it looks like this kind of system in particular has a lower requirement compared to a towed gun. Aren't M777A2's operated by at least 7-11 personnel? If this kind of setup only requires the mentioned 5, there is already a decent saving there across the fleet, meaning either more gun systems could be purchased to increase the artillery capability, or personnel positions placed into other needed areas - rocket artillery, support etc.

As far as the Reserves go, use them. US Army National Guard are expected to be able to operate more complex equipment and get less training days per year than Army Reserve. I think Reserves are under utilised, under invested and under appreciated, if they need more training, give it to them. If they need more money, then give it too them. Reality is, the ADF as a whole needs more bodies and more money the less stable the region gets, and the Reserves are going to have to be a part of that system and be as deployable and as capable in specific roles as their regular counterparts. Give them back their artillery guns, give them more training time and more focused purpose and they could be just as capable.

I dunno, I'm just brainstorming. I'd have to have a better sense of budgets, program costs, R&D costs etc to establish whether something like this would be worth it for the ADF. There is nothing stopping the Army and BAE from developing a localised version, I mean, more jobs, local defence industry growth etc, the only barrier would be money.
---
bug2

-

3-9-2019 at 09:21 AM



Japan displays new SPH prototype, more elements of road-mobile EW system

Kosuke Takahashi, Tokyo - Jane's Defence Weekly

02 September 2019



The JGSDF displayed a prototype of the Type 19 155 mm/52-calibre wheeled SPH at the 'Fuji Firepower 2019' exercise. Source: JGSDF

The Japan Ground Self-Defense Force (JGSDF) unveiled a prototype of the Type 19 155 mm/52-calibre wheeled self-propelled howitzer (SPH) at this year's edition of the 'Fuji Firepower' exercise conducted from 22-25 August, a JGSDF spokesperson told Jane's on 2 September.

The long-range howitzer, which is integrated into an 8×8 MAN tactical military truck, is expected to replace the JGSDF's ageing fleet of FH-70 towed artillery systems, said the Japanese Ministry of Defense (MoD)'s Acquisition, Technology & Logistics Agency (ATLA), adding that the new system will be operated by five personnel.

The JGSDF spokesperson said that the service will take delivery of the first seven Type 19 SPHs from domestic manufacturer Japan Steel Works, which has already delivered five Type 19 prototypes to the ATLA, by the end of fiscal year 2019 (FY 2019) ending on 31 March 2020.

The designation 'Type 19' means that the system is expected to be delivered to the JGSDF during FY 2019.

The JGSDF has already requested JPY4.7 billion (USD44.3 million) from the government to procure a second batch of seven Type 19 SPHs for FY 2020, following the acquisition of the first batch for JPY5.1 billion.

Meanwhile, the 'Fuji Firepower 2019' exercise, which was held at the East Fuji Maneuver Area (EFMA) near Gotemba, Shizuoka Prefecture, saw the JGSDF displaying more elements of its road-mobile Network Electronic Warfare System (NEWS), which has been developed for analysing electronic waves and conducting electronic warfare (EW).

The NEWS system is made up of several, specially equipped EW vehicles designed to perform electronic reconnaissance while degrading the command, control, and communications networks of adversaries.

(290 of 593 words)
---
bug2

-

11-9-2019 at 11:43 AM





Image via BAE Systems.

DSEI 2019: BAE unveils new 'Archer' mobile Howitzer

By George Allison - September 10, 20196

BAE Systems have unveiled a new 'Archer' Mobile Howitzer at DSEI today that it says is highly adaptable to diverse terrains and battlefield conditions.

The firm say that the key is a modular design that allows it to be integrated onto different truck chassis and then seamlessly introduced into existing vehicle fleets.

"The ARCHER's modularity makes it a cost-effective solution that provides critical battlefield capabilities. The ARCHER system displayed at DSEI 2019 is mounted on a Rheinmetall RMMV HX2 8×8 truck – meaning it could be common to systems already in service with the British Army."

The original ARCHER, first delivered to the Swedish Armed Forces in 2013, is mounted on a Volvo A30 6X6 articulated hauler.

"This new international version of the ARCHER can be easily integrated onto a variety of different chassis, allowing the customer to specify the vehicle best suited to their needs," said Ulf Einefors, director of marketing and sales at BAE Systems Weapon Systems business in Sweden.

"We're pleased to display this new version at DSEI to demonstrate the versatility that ARCHER could add to any allied military force."

In a release, BAE say that the long-range, self-propelled ARCHER brings speed, mobility, and high rates of fire to support ground troops.

"From the safety of ARCHER's armored cabin, a three-person crew needs less than 30 seconds to deploy or displace the system, making ARCHER the ultimate shoot-and-scoot artillery system. As the most advanced wheeled 155mm, 52-calibre system in operation today, ARCHER features a 21-round auto-loader and onboard ballistic calculation."

The system can fire up to eight rounds per minute at ranges approaching 40 kilometres with conventional 155mm ammunition and 60 kilometres with precision guided munitions such as Excalibur.
---
bug2

-

11-9-2019 at 11:22 PM



Low-cost launcher [DSEI19D1]

10 September 2019




Arnold Defense is launching a new version of its Fletcher weapon system at DSEI − the Multiple Launch Hydra System (MLHS) − which is being shown installed on the Mercedes-Benz UNIMOG LTTV platform on Jankel's Stand N6-350. A Fletcher rocket launcher is also being shown on the BAE Systems Stand S4-200/S4-240 mounted on the Level Peaks M205 tripod with a Capco mount plate.

This new version has a total of 23 launcher tubes for 2.75in/70mm solid propellant laser-guided rockets such as the BAE Systems Advanced Precision Kill Weapon System (APKWS), which is already in quantity production. According to Arnold Defense, the MLHS is set to transform the surface defence world by delivering low-cost, high-capacity surgical strike capability.

The latest Fletcher MLHS includes the platform, a pod of 23 2.75in/70mm laser-guided rockets, and a laser designator. The latter could either be mounted on the platform, or the targets could be designated by another land-based designator, or even an air-based laser designator integrated into a helicopter, an unmanned aerial vehicle or an aircraft.

Arnold Defense has manufactured more than 1.25 million 2.75in rocket launchers since 1961 for the US market and many overseas customers. These include the M260 (7-round) and M261 (19-round) launchers deployed on US Army helicopters, thermal coated LAU-68 (7-round) and LAU-61 (7-round) digital rocket launchers used by the US Navy, plus the LAU-131 and SUU-25 flare dispensers. Recent developments include the ultralight LWL-12 that weighs just over 27kg empty, and a new four-round launcher.

(245 words)
---
bug2

-

12-9-2019 at 06:56 PM



More pics of the ARCHER on MAN 8x8.....from BAE

Small this SPH is NOT...….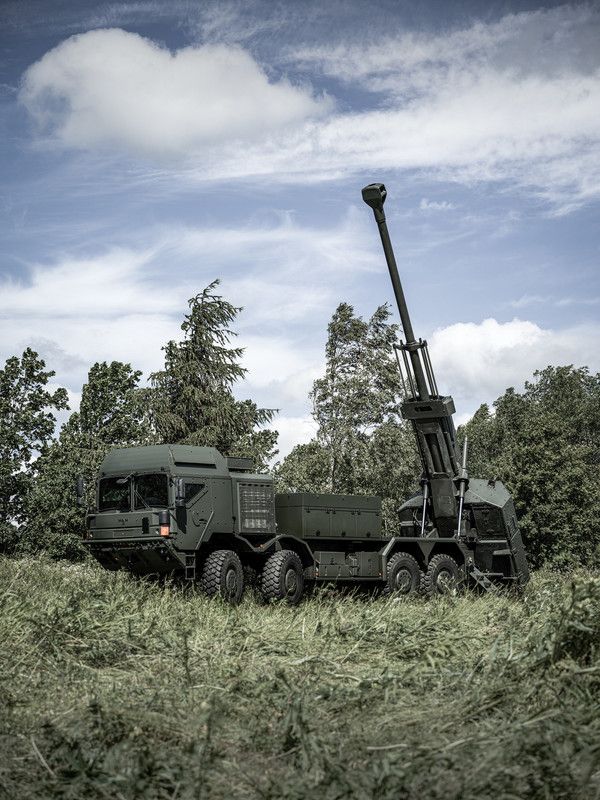 ---
bug2

-

13-9-2019 at 11:37 AM



From DSEI 2019...…………


---
bug2

-

18-9-2019 at 09:43 AM



Closing the Range Gap

(Source: NAMMO; issued Sept 16, 2019)



Nammo expects to hold live firing tests next years for its ramjet-powered, guided artillery shell with a range of up to 150 km, now the subject of a development partnership with Boeing's Phantom Works. (Nammo image)

For years, NATO artillery and missile systems have been at a range disadvantage compared to its future potential adversaries. New ramjet technology, however, has the potential to completely reverse the situation by closing the range gap.

In the summer of 2016, Russia rolled out the latest version of the 9A52-4 Tornado rocket launcher. The "S"-variant now has the ability to fire shells at an enemy 120 kilometers away, a remarkable improvement on the previous version. But even the previous version could reach targets 70 km away.

At the same time, the country appears to be investing in other, more untraditional long-range missile systems. The recent accident near Severodvinsk - in what appears to have been a test of a new nuclear powered cruise missile - is just one indication of this investment, as is the use of conventional cruise missiles in Syria.

NATO has favored a different approach: For decades, the alliance relied on air superiority. That situation is however changing rapidly. As air defense systems like the S-400 proliferate, Russian planners apparently hope to deny their opponents free use of the skies.

U.S. Army Chief of Staff, General Mark Milley, is one of many experts who now believe the situation has changed fundamentally - and put NATO forces at a disadvantage. When he appeared before the U.S. Senate Armed Services Committee in April 2016, Milley was asked whether the army was "outranged".

"We don't like it, we don't want it, but yes, technically [we are] outranged, outgunned on the ground," Milley said.

The importance of range

Range - and especially the ability to hit at a distance where an opponent cannot retaliate - has been a prime concern on the battlefield since the days of the Romans. Sometimes, such an advantage has proven to be a deciding factor.

Roman triumvir Crassus is one who certainly would attest to that. When facing Parthian horse archers at the battle of Carrhae in 53 BC, his legions were wiped out when they could not counter their opponents' range and mobility advantage.

Later, the English would inflict enormous damage on French forces in the Hundred Years' war. At Crecy, Poitiers and Agincourt, English longbowmen significantly outranged their opponents. The great English victories here would effectively end the primacy of heavily armored knights, as well as adding decades to a conflict where the French held a great advantage in both resources and manpower.

Range also played a part in the U.S. War of Independence. Morgan's Riflemen (famous for their long-range rifles) played their part in securing victory at important battles like Saratoga.

"There's a race going on"

Longbows are however a thing of the past. But Nammo artillery and munitions expert Thomas Danbolt believes range is still of great importance to contemporary weapons, like artillery.

"Range is important. If you can shoot much farther than your opponent, counter-battery fire can simply be disregarded. Your own artillery will be safe, while at the same time you can strike enemy positions with impunity. I think we should not underestimate the consequences of having a range advantage," says Thomas Danbolt, Nammo's Vice President Large Caliber Ammunition.

Danbolt thinks major nation-states have seen the importance of this, and are now scrambling to improve their defenses. His colleague, Frank Møller, has been part of designing rocket motors for missiles for decades. He sees a big change in that field as well.

"I think there's a race going on internationally. Propulsion technology has improved. Cruise missiles are getting longer ranges, better sensors, improved accuracy, and the cost has gone down. But a reaction is coming: armed forces everywhere are scrambling to improve their missile defenses", says Frank Møller, Nammo's VP of Strategy and Business Development (Aerospace Propulsion).

150km artillery range

As demand for longer range options increases, ramjet technology has been advancing steadily. It has now come to a point where it can has several new potential applications - both in missiles and artillery.

Nammo already has a long history of producing high-performing artillery ammunition. Now, it once again wants to be at the forefront, developing a new generation of shells covering all range requirements.

Nammo's most ambitious project to date has been a Ramjet-powered, guided artillery shell with a range of up to 150 km, now the subject of a development partnership with Boeing's Phantom Works. The new design is expected to see its first live-fire tests in 2020.

"In practice, this is a mix of a missile and an artillery shell. We are talking about a range that is five to eight times greater than conventional artillery. With the guidance system, we believe we can consistently hit an area as small as the center of a football field. And even though the payload is somewhat smaller, the destructive force will likely be greater because of the accuracy," Danbolt says.

The Ramjet shell can be fired from every modern 155 mm L52 artillery gun – a trait it shares with all of Nammo's other long-range shells.

The Ramjet revolution

Ramjets are also very well suited for missiles. In a conventional rocket motor, oxygen accounts for 80 percent of the fuel weight. But a Ramjet instead uses oxygen from the outside air. As a consequence, oxygen can be replaced with fuel, increasing the capacity four or five times. Erland Ørbekk, Nammo's VP of Technology for Aerospace Propulsion, explains that the advantages are great if a missile can reach high enough speeds.

"In a traditional air breathing motor, you need a compressor, a combustion chamber and a turbine. But in a Ramjet, the oxygen pressure and temperature will be high enough just from reaching a high enough speed (roughly Mach 2.5). A Ramjet missile can have a burn time of up to 300 seconds (5 minutes), and can be throttled up and down, or even turned on and off," Ørbekk says.

What operational advantages can we expect?

"A Ramjet-powered missile will be superior to a conventional missile in all possible ways. Ground-based Ramjet missiles will be able to take out high-altitude targets. And if fired from aircraft, they will be effective against high-speed and highly maneuverable fighter jets at much greater distances than today. We believe they could even be effective against some of the new high-speed missiles being introduced outside NATO. If you have a good enough sensor system on the ground, it will be possible for Ramjet-powered missiles to intercept them."

Ready in a few years

Ramjet-powered artillery and missiles could be ready sooner than you think. Nammo has already completed more than 150 successful tests of its ramjet engines. While artillery ramjets could reach up to 150km, some air-to-air missiles could hit targets from an even more impressive 500km distance.

Frank Møller is sure we will see products on the market within a few years.

"Long-range Ramjet artillery will likely be on the market within two to four years. For missiles, it will take a bit longer, but we are confident that the technology is ready. What we are working on now is more focused on the practical applications and technical solutions."

Are you sure of that? Are you sure the technology will work?

"Absolutely. And it will be a momentous change."

-ends-
---
bug2

-

20-9-2019 at 11:15 PM



Norway receives its first K9 self-propelled howitzer

Samuel Cranny-Evans, London - Jane's Defence Weekly

20 September 2019

Norway's Defence Materiel Agency (NDMA) announced on its website on 19 September that it had received its first K9 Thunder 155 mm self-propelled howitzer (SPH) from Hanwha Defense during a ceremony in South Korea.

The first system, comprising the K9 155/L52 SPH and K10 ammunition handling vehicle it operates with, will be delivered to Norway in December for testing, the NDMA said.

The formal handover to the Norwegian Army is scheduled for autumn 2020, and a total of 24 K9 howitzers with six supporting K10s will be delivered to Norway upon completion of the contract, which was placed in 2017, according to the NDMA.

(128 of 301 words)
---
bug2

-

24-9-2019 at 07:39 PM



Norwegian army has taken delivery of K9 155mm howitzers and K10 ARVs

Posted On Tuesday, 24 September 2019 08:23

Last week, the Norwegian army has taken delivery of the first K9 155mm tracked self-propelled howitzer and K10 ARV Armored Resupply Vehicle. On December 2017, Norway's defense ministry has announced the purchase of the K9 155 artillery self-propelled howitzers designed and manufactured by the South Korean Company Hanwha Land Systems.



New Norwegian army K9 155 mm self-propelled howitzer on tracked armored chassis. (Picture source Twitter account Forsvarsdepartement)

The contract also includes the artillery howitzer K9, ammunition and K10 resupply armored vehicles will reach an amount of $383 million. A total of 24 K9 155mm howitzers and six K10 ammunition resupply vehicles were ordered by Norway.

This is the second Scandinav country after Finland that has purchased the South Korean K9 155mm tracked self-propelled howitzer. In February 2017, the Finnish defense minister Jussi Niinistö has announced the purchase of 48 South Korean K9s artillery howitzers for a total amount of €146 million ($155 million).

The K9 155mm tracked self-propelled in now in service with South Korea, India, Poland, Finland, Estonia, Norway and Egypt has performed evaluation test of the K9.

The K9 nicknamed Thunder is a South Korean 155mm self-propelled howitzer based on tracked armored chassis developed by Samsung Techwin for the Republic of Korea Armed Forces and now manufactured by Hanwha Land Systems.

The main armament of the K9 Thunder consists of a 155 mm/52 caliber ordnance with a maximum firing range of 40 km. A total of 48 projectiles and their associated charges are carried for ready use. Internally an automatic loading system takes projectiles from the storage position and places them onto the ammunition tray ready for ramming.

This self-propelled howitzer has a crew of five, consisting of commander, driver, gunner, assistant gunner, and loader.

The K10 ARV is an ammunition resupply armored vehicle responsible for re-arming the K9 Thunder. It is built upon the K9's chassis. Maximum transfer rate of shells is 12 rounds per minute, and the maximum load of shells is 104 rounds.

The reloading process is fully automated. The reloading is done through a munition bridge on the K10 that extends out to lock itself into a reception hole located at the rear of the K9. This allows the unit to rearm itself under harsh combat conditions without the crew having to expose themselves to the combat environment.


New Norwegian army K10 ARV 155 mm Armored Resupply Vehicle. (Picture source Twitter account Forsvarsdepartement)
---
bug2

-

24-9-2019 at 07:59 PM



Vulcano Precision Guided Munition – Qualified and Ready for Fielding

(Source: Diehl Defence; issued Sept 20, 2019)

Under the umbrella of the Italian and German governments, Leonardo and Diehl Defence developed and qualified the precision-guided munition family Vulcano 127mm and 155mm.

The STANAG-conforming joint qualification controlled by the Italian and German authorities has been successfully completed. The qualification performed is compatible with all Joint Ballistic MoU gun systems, such as the land-based platforms PzH 2000 and FH-70 as well as 127mm/5inch naval platforms.

The Vulcano ammunition is designed to achieve extended ranges of 70 km for Vulcano 155 and 80 km for Vulcano 127 in conjunction with unique accuracy against stationary and moving targets.

The ammunition family reaches highest target accuracy through the unique combination of satellite-based navigation with laser- or infrared-sensors for terminal homing. This makes the Vulcano family the most accurate artillery ammunition for land and naval applications worldwide.

The powerful multi-role, insensitive high-explosive (IHE) warhead with pre-fragmented tungsten splinters is most effective against soft targets, vehicles, semi-armored vehicles, infrastructures and all typical infantry command posts.

Vulcano programming kits enable artillery platforms to fire Vulcano ammunition in an easy way. The kits allow either fully integrated or standalone operations. The embedded fire command computation program, NABK-18+, has been officially released.

-ends-
---
unicorn

-

25-9-2019 at 03:01 PM





Yes, because they can survive and operate in the bitterly harsh climate of Norway, but were 'unsuitable' for the Australian Army.
---
bug2

-

3-10-2019 at 11:36 PM



Cyprus parades new Serbian-made artillery and armoured vehicles

Igor Bozinovski, Skopje - Jane's Defence Weekly

02 October 2019

A military parade held in Nicosia on 1 October to commemorate the 59th anniversary of Cyprus' independence has demonstrated that the Cypriot National Guard's rapid modernisation is ongoing with the acquisition of Serbian-made Nora-B52 155 mm/52-calibre 8x8 self-propelled gun-howitzers and BOV M16 Miloš 4x4 armoured multi-purpose combat vehicles.

A single turret-equipped Miloš followed by four Nora-B52s (which were labelled as 'Alexander TGS' systems) were displayed in public for the first time.



One of the Serbian-made Nora-B52 155 mm/52-calibre 8x8 self-propelled gun-howitzers bought by Cyprus on parade in Nicosia on 1 October. (Serbian MoD)

Speaking after the parade, Cypriot Defence Minister Savvas Angelides noted that the Cypriot National Guard is being upgraded and thanked a number of his guests, including his Greek counterpart, Defence Minister Nikos Papagiotopoulos, for Athens' constant support, as well as Serbian Defence Minister Aleksandar Vulin for his country's practical co-operation.

While few details of Nicosia's acquisition of Serbian-made weapons exist, Belgrade-based media have reported that Serbia has sold to Cyprus 24 Nora-B52s and eight Miloš artillery reconnaissance and battery command vehicles to equip four artillery batteries in a deal worth almost EUR50 million (USD54.8 million). According to the reports, the first battery of six Nora-B52s for Cyprus would be completed in August.

More pics...…………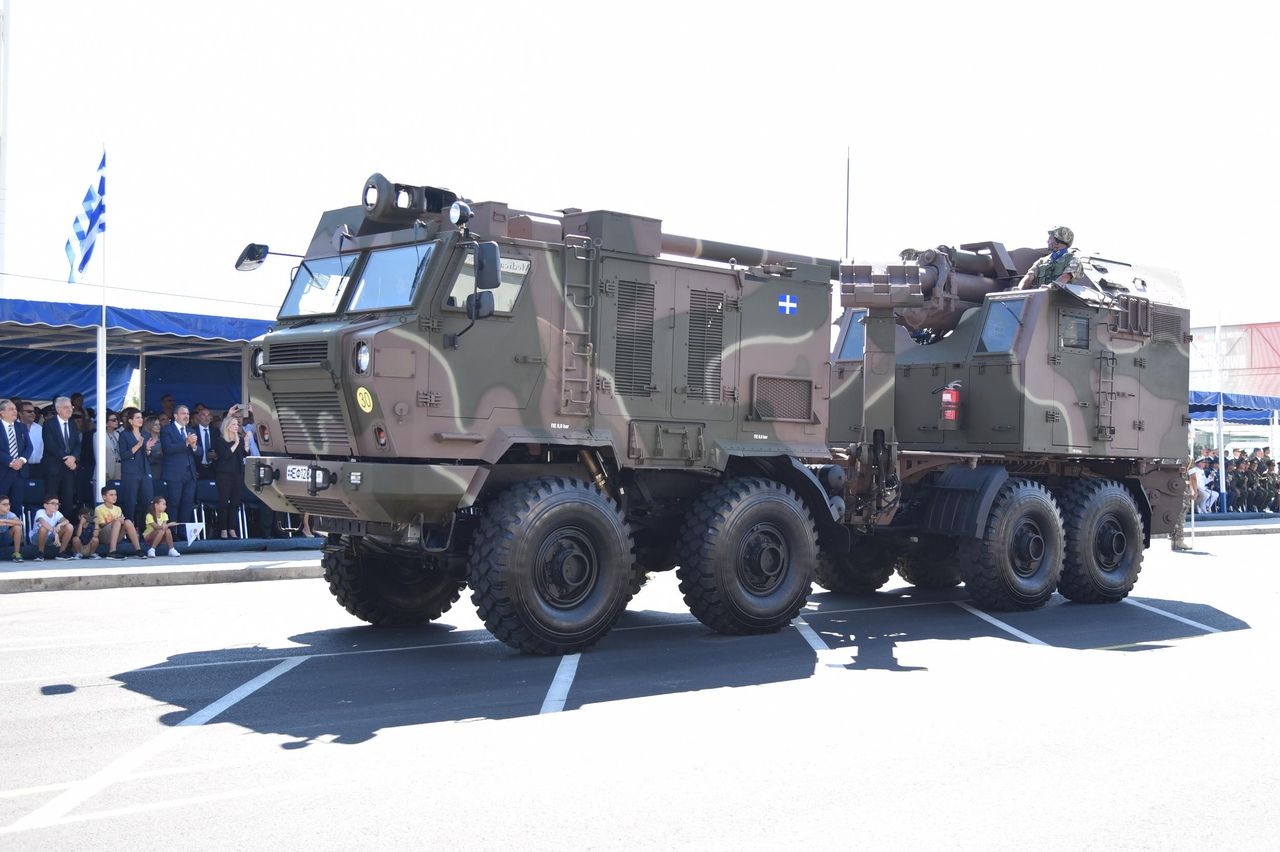 ---
bug2

-

9-10-2019 at 09:34 AM



Indian Army to deploy M777A2 light howitzers in eastern sector

Posted On Tuesday, 08 October 2019 10:12

The tactical mobility will enable quick insertion of the howitzers in areas close to the Line of Actual Control (LAC) with China, which can move weapons, equipment and troops at a swifter pace because of better infrastructure. Rahul Singh reports in The Hindustan Times.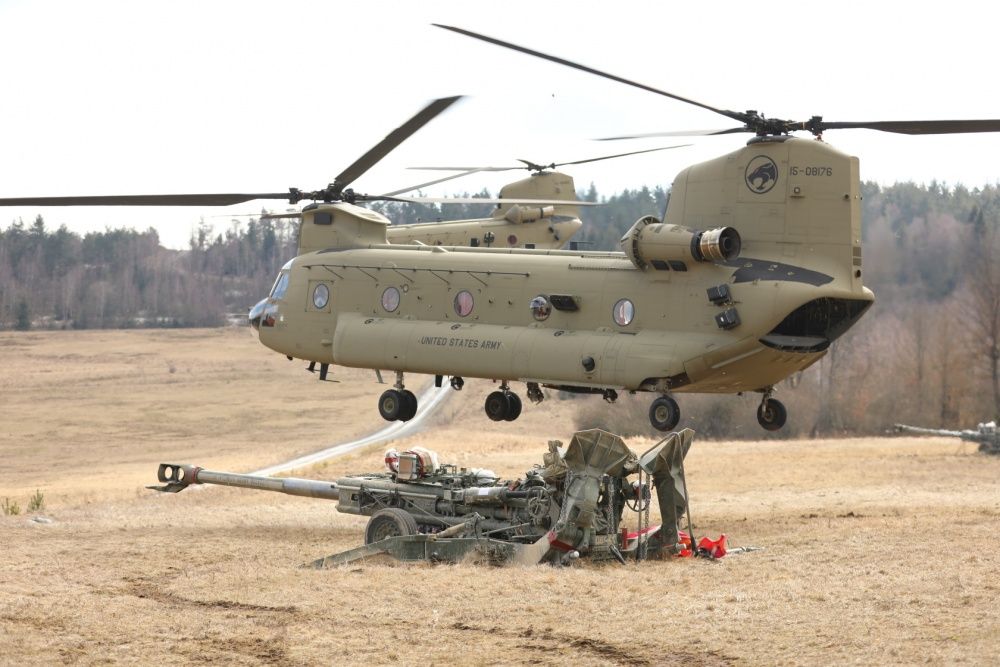 The M777A2 light howitzer can be airlifted by CH-47 Chinook (Picture source: U.S. Army / 1st Lt. Ellen Brabo, 2d Cavalry Regiment)

The Indian Army is preparing to deploy its new M777A2 howitzers in eastern Arunachal Pradesh for accurate artillery fire support in the mountainous terrain that could prove to be a "game-changer" in the sector. The 155 mm/39-caliber howitzers, which can be sling-loaded to helicopters and swiftly deployed to high-altitude areas, are likely to be inducted by the year-end, the first officer said. India ordered 145 howitzers from the United States for $750 million in November 2016.

"The M777s will be a game-changer in the eastern sector. The highly portable guns can be swiftly deployed and redeployed for missions using the Boeing CH-47F(I) Chinook helicopters. The howitzers will be part of light artillery regiments," an officer said. The tactical mobility will enable quick insertion of the howitzers in areas close to the Line of Actual Control (LAC) with China, which can move weapons, equipment and troops at a swifter pace because of better infrastructure, he said. "It's certainly a much-needed capability upgrade. Moving heavier guns around is not easy. Even soldiers take two days to reach the forward posts from Tezu (headquarters of the 82 Mountain Brigade)," he added. Tezu is located 250 km south of Kibithu, which is along the LAC and accounts for the army's eastern-most deployments.

The M777A2s are a key component of the army's field artillery rationalisation plan (FARP), cleared in 1999. The FARP lays down the road map for inducting new 155mm weaponry, including tracked self-propelled guns, truck-mounted gun systems, towed artillery pieces and wheeled self-propelled guns.

The plan seeks to equip 169 artillery regiments with a mix of nearly 3,000 guns over the next decade.

The army will raise seven new regiments with the 145 howitzers deployed in the northern and eastern sectors. M777A2 manufacturer BAE Systems is supplying 25 ready-built howitzers and the remaining 120 guns will be built locally in collaboration with Mahindra Defence under the Modi government's Make in India initiative. The army is likely to get all the howitzers by 2021-end. These howitzers have superior tactical mobility as they are made from titanium alloy and weigh only 4,218kg, which is half the weight of conventional artillery guns deployed in the northern and eastern sectors.

The CH-47F(I) Chinook and the M777A2 howitzer are a deadly combination, said former Indian Air Force chief Air Chief Marshal Fali Major (retd). "The load-carrying capacity of the Chinook and the capabilities that the M777 brings will certainly be a game-changer for the forces deployed along the eastern borders," he said. India ordered 15 Chinook helicopters from the US for $1.18 billion in September 2015. Six of them have already been delivered.

The army's artillery arsenal in eastern Arunachal Pradesh includes the Bofors guns and the 105mm field gun. "Transporting these guns is quite tricky due to terrain and the infrastructure that is still a work in progress. It requires a lot of horse power and willpower," said the first officer cited above.
---
bug2

-

9-10-2019 at 09:38 AM



Russian coastal troops in Crimea armed with Tornado-G MLRS

Posted On Tuesday, 08 October 2019 12:27

The Russian Defense Ministry radically increases the firepower of the coastal troops in Crimea. They are receiving Tornado-G multiple launch rocket systems (MLRS) which replace Grad in artillery regiments and battalions of the peninsula. Tornado-G is fully automatic and can independently guide missiles at targets, the Izvestia daily writes.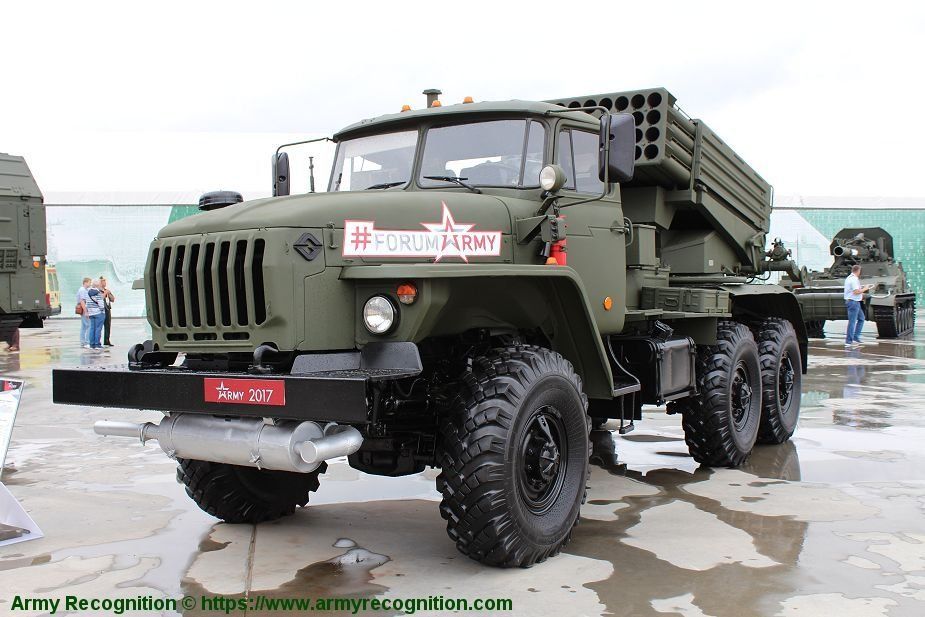 Tornado-G MLRS (Picture source: Army Recognition)

Tornado-G MLRS have been supplied to the 8th artillery regiment of the coastal forces and the 126th coastal defense brigade of the Black Sea fleet, Defense Ministry sources said.

The rearmament with the new MLRS is to be completed in 2019.

Tornado-G 9K51M is an upgraded option of Grad 9K51. It is distinguished by improved fire control with satellite navigation and a computer to calculate ballistic parameters. Tornado-G is fully automatic. Upon receiving target coordinates, the weapon makes calculations, deploys the launchers to the necessary angle and elevation, and fires by command. The operators have only to deliver the MLRS to the assigned point, deploy it and order fire.

Fire is controlled without human interference. It is even not always necessary to boot the data, as the system can independently receive and process information from reconnaissance vehicles and drones. Full automatic operation accelerates fire missions. The vehicle crew has been cut from three to two men. The deployment time on an unequipped combat position has been decreased to six minutes and comprises from 0 to one minute on an equipped one. The weapon fires the whole round of munitions in several minutes and needs one minute to prepare for a march and abandon the position.

Tornado-G has much better characteristics against predecessors, such as the range, accuracy and density of fire. It can quickly and effectively destroy various targets, expert Sergey Suvorov said. The integration with the automatic control system considerably cuts the deployment and engagement time, he added.

The modern weapon increases the combat potential of Crimea, expert Viktor Murakhovsky said. "Tornado-G can be engaged together with the automatic control system which provides for centralized fire control. MLRS automatically receive coordinates and other firing data. They can immediately occupy the positions and fire by a single vehicle or in a group. They can rapidly withdraw after fire to new positions and continue the mission. Thus, they avoid the risk of retaliation fire," he said.

Tornado-G has a maximum range of 40 km which can be increased in future. The combat capabilities were expanded due to new rocket-propelled projectiles. They include cluster munitions with separable warheads and homing cumulative charges for the destruction of armor.

Tornado-G belongs to a MLRS family which includes various calibers. Besides 122mm Tornado-G, there is 300mm Tornado-S. The latter was created for major artillery formations engaged in important fire missions. The first Tornado-S were supplied to the Southern Military District in 2019.

Tornado-S is also fully automatic and can independently guide missiles. The rearmament with the weapons will robotize the Russian artillery. All artillery formations of the district and central subordination will be rearmed with Tornado-S in the coming years, the Izvestia said.

© Copyright 2019 TASS / Army Recognition Group SPRL.
---
bug2

-

12-10-2019 at 01:18 PM



Analysis: Russia reforms missile and artillery troops

Posted On Friday, 11 October 2019 13:13

The Russian Defense Ministry launched an experiment to increase the effectiveness of missile troops and artillery. Besides the design of new weapons and the upgrade of available ones, a new staff matrix for battalions, regiments and brigades is drafted. The latest Center-2019 exercise tested the new artillery concept, the Military-Industrial Courier writes.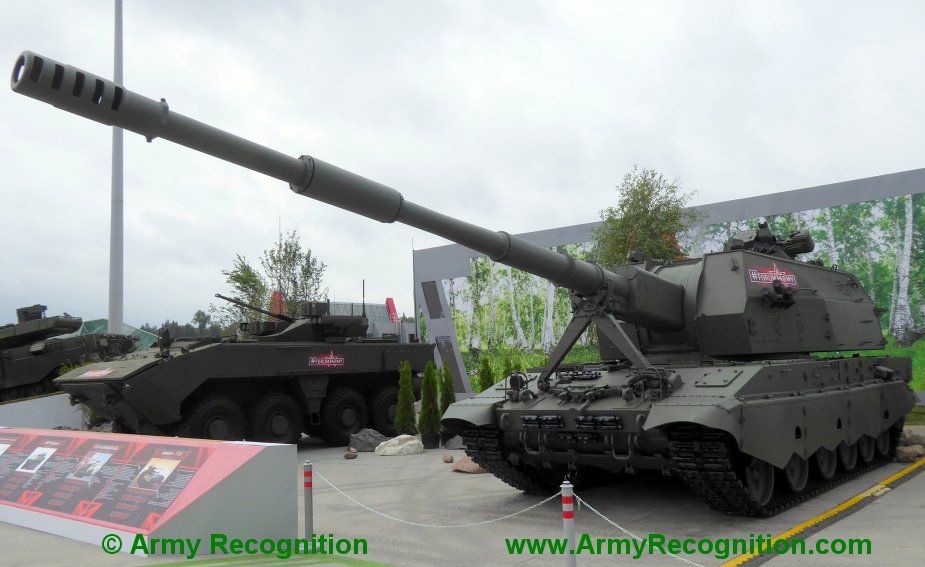 2S35 Koaitsyia-SV (Picture source: Army Recognition)

The artillery reform is mostly closed for the public. The developments may look as chaos to an amateur. For example, the Ground Forces have to receive the latest 2S35 Koalitsiya-SV self-propelled artillery guns in the near future. At the same time, the Defense Ministry is returning Cold War legacy of Pion 2S7 long-range self-propelled guns and super heavy 2S4 Tyulpan mortars. Besides, Krasnopol guided projectiles have returned although their production stopped in the mid-1990s.

Experts want to understand how missile troops and artillery will look like in the near future and why old weapons are returning.

They also assessed the effectiveness of innovations at maneuvers. The main guideline of artillery development is its maximum integration into the so-called single information space. In other words, missiles and artillery have to obtain target information in real-time and destroy them.

The first stage has been accomplished by now. Artillery receives information directly from drones and frontline units. The latter transmits all the necessary information by Strelets reconnaissance and communication system. Artillery and missile troops successfully engaged Strelets in Syria. The military now face a more difficult task.

The troops began to introduce the concept of reconnaissance-strike forces (RUK). They operate as follows: a battery or battalion operates with drones or personnel equipped with Strelets. The interaction goes directly between drones or Strelets with artillerymen. However, the military leadership now believes the reconnaissance-strike force is outdated and no longer meets modern requirements. It is replaced by a reconnaissance-fire force (ROK) built on netcentric principle of modern wars and conflicts.

ROK operation is simple. All units on the battlefield are armed with automatic control systems and report the detected targets. Information also comes from drones and electronic reconnaissance. The data are transmitted to the superior command. The headquarters use the information and distribute targets between artillery units. They take into account numerous factors, starting from the tactical and operational situation on the battlefield up to the available round of artillery munitions and the weather. Artillery in positions receives target coordinates and the necessary round of munitions to destroy it.

It remains for the men to accomplish the mission and engage in the next one.

ROK can be effective to the maximum if missile and artillery units are integrated into a single information space. The Defense Ministry has been working since 2015 to arm artillery and missile troops with modern radio stations and automatic control terminals.

The latest Koalitsia-SV, Msta-S 2S19M2 152mm self-propelled artillery guns, Tornado-S and Uragan-M1 MLRS were created for the integration into single information space. Older Acacia 2S1, Gvozdika 2S3, Uragan and Grad MLRS have to be upgraded for that. Active work is ongoing and the program to upgrade Grad was launched in 2019.

The upgraded weapons have some restrictions against the new ones. For example, Koalitsia, Tornado and Uragan-M1 independently make all the calculations after receiving the combat mission. Their control systems place the launchers or guns to the necessary angle. The operator has only to press the button. Older weapons do not have such a level of automation.

Upon obtaining the firing data, the operators have to do everything themselves - raise the weapon to the necessary angle, calculate ammunition consumption, etc.

The delivery of new artillery guns made it necessary to revise the matrix of artillery units. In particular, artillery regiments of motorized rifle and tank divisions began to get heavy Uragan batteries.

Until recently, only artillery brigades were armed with the MLRS. The latest Uragan-M1 with an arsenal of precision munitions will soon replace them in artillery brigades. The freed Uragan will reinforce the firepower of motorized infantry and tank divisions.

One such MLRS battery is an impressive force capable of creating major difficulties for the adversary.

Koalitsia-SV and 2S19M2 Msta-S will gradually replace old but upgraded Msta-S 2S19 in artillery brigades. The latter will not be scrapped but sent to artillery battalions and regiments of combined arms brigades, as well as artillery battalions of motorized infantry and tank brigades.

The Syrian combat experience confirmed the high effectiveness of towed artillery. Batteries and battalions of D-30 and Msta-B 2A65 howitzers can march hundreds of kilometers. However, tracked guns do not boast such mobility. It was initially expected that towed guns would be replaced by automobile-mounted Koalitsia-SV (the turret with 152mm gun is mounted on an 8x8 truck). However, the Syrian experience showed that ordinary prime movers with trailed howitzers present major advantages against wheeled guns. Therefore, the Ground Forces will keep artillery brigades armed with towed howitzers Msta-B 2A65. It is unclear whether the towed Koalitsia-SV will replace them. The Defense Ministry voiced such plans, but so far the work to create a towed Koalitsia has not begun.

Syria gave the second breath to towed 122mm D-30 howitzers which have been gradually decommissioned since early 2000s. The artillery guns remained in the Airborne Forces, but will likely return to the Ground Forces in the near future, the Military-Industrial Courier said.

© Copyright 2019 TASS / Army Recognition Group SPRL.
---
bug2

-

19-10-2019 at 05:08 PM



Russian Military Pursues 'Artillery Reform' (excerpt)

(Source: Eurasia Daily Monitor; posted October 16, 2019)

By Roger McDermott



Two Russian Army 2S19 MSTA-S self-propelled howitzers on maneuvers. Russian MoD photo)

Russia's Armed Forces have undergone a prolonged transformation over the past decade as part of reform and modernization of Russian military capability. This has covered many facets involving numerous experiments and corrections.

However, the political-military leadership has not forgotten the key role traditionally assigned to artillery in Russian combat operations. In 1944, Soviet leader Joseph Stalin asserted in a speech that "artillery is the god of war."

As the current modernization process continues, it appears that artillery systems are now playing an increasingly important role in efforts to boost the accuracy of fires. Artillery reform involves an experiment to increase the effectiveness of the Missile and Artillery Troops (Raketnyye Voyska i Artilleriya—RV&A) by developing new artillery models or modernizing existing systems as well as restructuring units and integrating these into the unified information space.

Some of this process draws on lessons learned from artillery use in Syria and recent tests in last month's (September 16–21) strategic-operational exercise Tsentr 2019 (see EDM, October 9; VPK, October 8).

During Tsentr 2019, a number of test elements were included, involving widespread use of unmanned aerial vehicles (UAV), new communications systems, command-and-control (C2) systems, electronic warfare (EW) assets, large-scale airborne assault forces, strategic mobility, and further examination of advances in the integration of artillery into the Reconnaissance-Fire System (Razvedivatel'nfaya-Ognovaya Sistema—ROS).

Moreover, military operations in Syria confirmed the advantage in terms of mobility of artillery units equipped with D-30 and 2A65 Msta-B howitzers as examples of towed artillery over the systems mounted on tracked chassis (see EDM, September 25).

The common theme in these modernization efforts is to unite systems in the information space, in order that artillery and precision missiles receive accurate targeting in real time and then execute high-precision fires. Artillery personnel receive target information from forward-spotters and UAVs, with all this transmitted in real time using the Strelets intelligence management and communications complex (Kompleks Razvedki Upravleniya i Svyazi—KRUS).

This was tried and tested in Syria. ROS, the Russian variant of network-centric warfare, aims to unite all units and subunits operating on the battlefield with automated C2 reporting identified targets; the information is gathered from UAVs and electronic intelligence equipment. The data is also transmitted to higher commands (VPK, October 8). (end of excerpt)

Click here for the full story, on the Jamestown website.

https://jamestown.org/program/russian-military-pursues-artil...

-ends-
---
bug2

-

24-10-2019 at 10:43 AM



Vulcano Precision Guided Munition – Qualification, Ready for Fielding

(Source: Diehl Defence; issued Oct 22, 2019)

Under contract to the Italian and German governments, Leonardo and Diehl Defence developed the precision-guided munition family VULCANO 127 mm and 155 mm and successfully carried out the 127 mm qualification program agreed between Germany and Italy.

Qualification tests for VULCANO 155 mm according to the agreed program are close to completion. Compatibility with all 127 mm and 155 mm weapon systems is ensured.

The VULCANO 127/155 mm ammunition family is already being tested for operational use by the Italian Navy and artillery. Thus, the "vulcanization" of their 127 mm weapon systems, including fire command and ammunition programming, is completed. The fire command unit "pFCU" with the embedded fire command computation program "NABK" was successfully tested by the artillery for the Army ammunition V155mm and is used with its weapon systems FH70 and PzH2000.

The operational suitability test for VULCANO 127 mm on the German Navy's frigate F 125 is being planned. Integration of VULCANO 155 mm into the PzH2000 weapon system and another ammunition program for the German Army is currently being carried out for the German Army.

The VULCANO ammunition is designed to achieve extended ranges of 70 km for VULCANO 155 and 80 km for VULCANO 127 in conjunction with unique accuracy against stationary and moving targets.

The ammunition family reaches highest target accuracy through the unique combination of satellite-based navigation with laser- or infrared-sensors for terminal homing. This makes the VULCANO family the most accurate artillery ammunition for land and naval applications worldwide.

The powerful multi-role, insensitive high-explosive (IHE) warhead with pre-fragmented tungsten splinters is most effective against soft targets, vehicles, semi-armored vehicles, infrastructures and all typical infantry command posts.

VULCANO programming kits enable artillery platforms to fire VULCANO ammunition in an easy way. The kits allow either fully integrated or standalone operations. The embedded fire command computation program, NABK-M+, has been officially released.

-ends-
---
bug2

-

29-10-2019 at 08:40 PM



Denmark purchases 4 additional Nexter CAESAR 8x8 self-propelled howitzer

Posted On Tuesday, 29 October 2019 09:02

Nexter, a KNDS company, European leader in land defense, announces the signing by the Danish Ministry of Defence Procurement and Logistics Organisation (DALO) of a contract for the delivery of 4 additional CAESAR 8x8.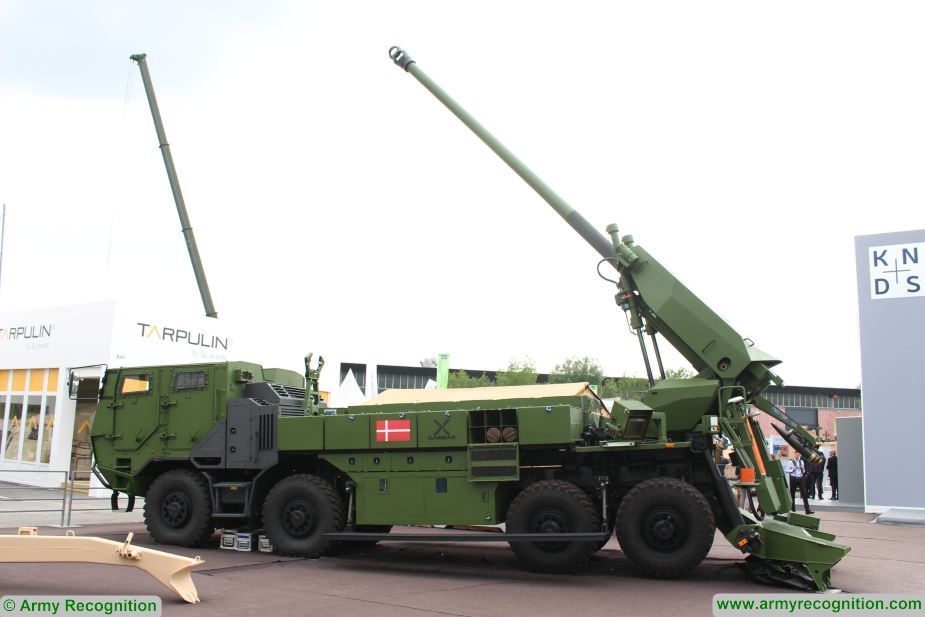 The CAESAR 8x8 was showcased at Eurosatory 2018

The CAESAR 8x8 self-propelled artillery system, a heavy, protected and high payload capacity variant, completes the Nexter Group's self-propelled artillery range. It is equipped with the 155mm artillery gun, which is combat proven in French armed forces on CAESAR 6x6. Highly modular, the CAESAR 8x8 can carry up to 36 complete ammunition as well as a wide range of equipment according to operational needs (secondary weapons, electronic countermeasures, smoke, etc.). Its shielding offers a high level of ballistic and anti-mine protection (level 2A and 2B STANAG 4569) and anti-IED protection.

Finally, it has an automatic shell reloading system, whose speed can be configured according to the user's operating modes (semi-automatic to automatic).

Denmark had already signed a contract with Nexter on 22 May 2017 for the delivery of 15 CAESAR 8x8 systems, which will be delivered mid-2020 to the Danish forces. The strength of Nexter's offer lies both in the participation in the program of local players such as HYDREMA, WEIBEL or TEN CATE, and in the exceptional performance of CAESAR 8x8, selected on the basis of rigorous evaluations conducted in February 2017.

Nexter's artillery system thus perfectly meets Danish requirements for firepower, crew protection and high mobility.

On October 11, DALO signed a contract with Nexter to acquire 4 additional CAESAR 8x8. It is the result of two years of constant and fruitful exchanges between Danish and Nexter teams. In 2018, DALO had sent three officers to the Nexter stand at the Eurosatory exhibition to present its future equipment to visitors.

Nexter is delighted with this privileged relationship with Denmark, which is a testimony of the group's ability to establish constant and productive links with its customers and to best meet the needs and specifications requested.

CAESAR 8x8 is the ideal solution to meet the needs of armed forces interested in a mobile, reliable, combat proven and modular artillery system and is the subject of considerable interest in several European countries, Asia and the Middle East.
---
bug2

-

5-11-2019 at 09:54 AM



Indian Amy to get first Dhanush artillery regiment by March 2020

Posted On Monday, 04 November 2019 09:55

The Indian Army, which began inducting the indigenously upgraded 155mm Dhanush howitzers, will have the first regiment in place by March 2020 and will get all 114 guns by 2022, Army sources said. Dhanush is the indigenously upgraded variant of the Swedish Bofors gun imported in the 1980s. Dinakar Peri reports on The Hindu.



Dhanush 155mm howitzer (Picture source: Army Recognition)

"The first regiment of 18 guns will be in place by March 2020. We will get another 36 guns by March 2021 and another 40 by March 2022. The entire order for 114 guns will be completed by 2022," an Army source said, reported by Dinakar Peri.

In April, the Ordnance Factory Board had handed over the first batch of six Dhanush guns. The Gun Carriage Factory, Jabalpur, received the Bulk Production Clearance to manufacture 114 guns from the Army on February 18, 2019. The Defence Ministry had stated earlier that indigenisation to the extent of about 81%, has "already been achieved" and, by the end of 2019, the level of indigenisation in the manufacture of the gun "will go up to 91%."

Dhanush is a 155 mm/45-calibre towed artillery gun with a range of 36km. It has demonstrated a range of 38 km with specialised ammunition. It is an upgrade of the existing 155m/39 caliber Bofors FH 77 gun. The Army recently procured 155mm Excalibur precision-guided ammunition from Raytheon and BAE Systems able to perform artillery strikes at extended ranges. The ammunition can be used with all 155-mm artillery guns in the inventory.

The first phase of trials of Dhanush were conducted between July to September 2016 at Pokhran and Babina ranges. The second phase was conducted between October to December 2016 at Siachen base camp with three guns. The last round of user exploitation trials was completed with six guns in June 2018.

The gun is fitted with an inertial navigation system having GPS-based gun recording and auto-laying, an enhanced tactical computer for on-board ballistic computations, an on-board muzzle velocity recording, an automated gun sighting system equipped with camera, thermal imaging, and laser range finder.

After close to three decades, the Army inducted its first modern artillery guns system in November last year. These include M-777A2 Ultra Light Howitzers (ULH) and K9 Vajra-T self-propelled howitzers.
---
bug2

-

14-11-2019 at 09:37 AM



Denel Artillery Reaches New Milestone

(Source: Denel; issued Nov 12, 2019)

Denel's global leadership in long-range artillery was on display last week when record distances and unmatched accuracy were achieved during testing in the Northern Cape.

Long-range guns manufactured by Denel Land Systems (DLS) used ammunition produced by Rheinmetall Denel Munition (RDM) to reach targets at an average range of 76.2km. The tests were conducted at the Alkantpan Test Range and witnessed by local and international military representatives, government agencies and defence industry observers.

Danie du Toit the Group CEO of Denel says this is a new milestone in long range artillery capability. The test results exceeded expectations, both in distances achieved and accuracy. It underscores Denel's reputation in the design and manufacturing of world-class artillery and the manufacturing of ammunition which enables it to reach long-range targets with unrivalled precision.

The main artillery systems used during the testing were the G6-52 self-propelled and a German PZH2000 mounted gun. The ballistic system is based on the technology developed in the late 1990s and has been consistently improved over the past two decades.

"The artillery produced by Denel Land Systems is still considered to be the yardstick against which all other long-range systems are measured," says du Toit. "With the latest tests we have raised the bar even further and I have no doubt that defence forces and potential customers will take note of our achievements."

The projectiles used for the tests were V-LAP ammunition designed and manufactured by Rheinmetall Denel Munition for high-firing pressures and muzzle velocities.

Du Toit says the achievement demonstrates the ability of various divisions within the Denel group to produce a world leading ballistic system which is able to compete in the global defence industry.

-ends-
---
bug2

-

19-11-2019 at 03:18 PM



D&S 2019: Thailand successfully indigenises artillery

18th November 2019 - 23:59 GMT | by Gordon Arthur in Bangkok

Indigenously assembled Thai artillery pieces featured in a dynamic opening ceremony at the Defense & Security 2019 expo in Bangkok, underscoring ongoing success in Thai efforts to become more self-sufficient in terms of military equipment.

The two main indigenous products on display in the ceremony were both supported by technical expertise from Elbit Systems, with the Israeli company transferring technology that allows the 120mm Autonomous Truck-Mounted Mortar (ATMM) and 155mm Autonomous Truck-Mounted Gun (ATMG) to be built in Thailand.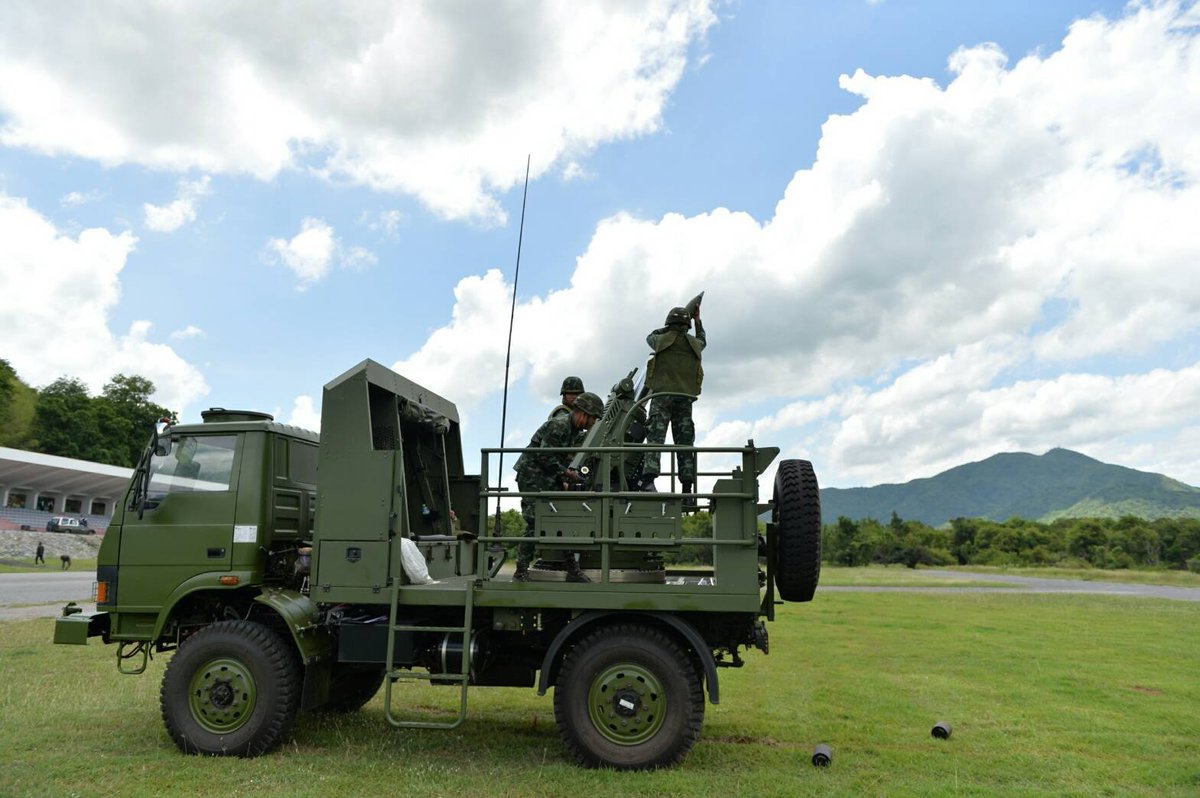 LtCol Wichian Nawieng, project manager for Chankasem International, a Thai partner to Elbit Systems, said that 18 ATGMs have already been deployed by the Royal Thai Army (RTA). The partners are now assembling six additional ATGMs for the Royal Thai Marine Corps.

In 2020 production should commence on 18 ATGMs to equip a second RTA artillery battalion.

Tom Millin, programme manager for fire support systems at Elbit Systems, confirmed that the ATGM is based on his company's Soltam ATMOS artillery solution. Elbit supplies the barrels and the armoured cabs for the Tatra trucks.

The ATGM employs a crew of six and 18 ammunition rounds are carried on board. Its maximum rate of fire is two rounds per minute. The RTA is looking at obtaining resupply vehicles with similar cross-country mobility as the Tatra 6x6 trucks used for the semiautomatic howitzers.




The Thai military expressed concerns that six Nexter CAESAR 155mm truck howitzers ordered in 2009 have suffered from difficulties in obtaining spare parts. Thus, when they break down, they can remain out of action for some time. The move to indigenise production should help alleviate the same thing happening with the ATGM and ATMM.

The ATMM employs Elbit Systems' Spear recoil mortar, and Millin said the technology reduces the recoil from 120t to just 12t. This means the Tata LPTA 715C 4x4 truck chassis upon which they are carried is not strained by firing the Soltam mortar.

The ATMM is served by a four-man crew, and the mortar has a 6.5km range and ten rounds-per-minute rate of fire.

Ten ATMMs have been produced so far, with eight issued to a single mortar company. However, Nawieng predicted that more orders will follow. The 120mm system, which employs INS and GPS as well as back-up systems, does away with the need for survey teams and thus greatly speeds up deployment and firing.
The MoD's Weapon Production Centre also plans to install 105mm gun barrels from M101 towed artillery howitzers onto 6x6 trucks.
---
bug2

-

28-11-2019 at 12:26 PM



Rheinmetall sets three new distance records for indirect fire in South Africa

Posted On Wednesday, 27 November 2019 14:30

At a test fire event on 6 November at the Alkantpan Test Range in South Africa, Rheinmetall demonstrated its extensive expertise in the world of indirect fire. In the presence of international partners and customers, the Düsseldorf, Germany-based defense contractor proved how new technologies can be used to boost the performance of systems that are already in extensive use around the world – those which meet the NATO standards set out in the Joint Ballistics Memorandum of Understanding (JBMoU) as well as non-JBMoU systems.



Rheinmetall's live-fire tests in South Africa set three new distance records (Picture source: Rheinmetall)

During the event, three new maximum effective range records were set using various guns. A G6 howitzer with a 52-caliber gun achieved the longest range ever attained with a conventional 155mm artillery round: 76 kilometers, while the 52-caliber gun of PzH2000 self-propelled howitzer lobbed a shell 67 kilometers. Finally, a field howitzer with a 39-caliber gun attained a range of 54 kilometers.

Rheinmetall Waffe and Munition, Rheinmetall's center of excellence for cannon technology, showcased the self-propelled howitzer PzH 2000's main armament in action. Over the past decade, this 155mm weapons system has proven to be one of the world's most effective conventional artillery systems, capable of attaining the high rates of fire specified in the JBMoU.

Developed and manufactured by Denel Land Systems, the G6 used at the live-fire event was a new version designed to attain greater ranges in line with non-JBMoU standards.

Using the celebrated Assegai V-LAP shell is an example, modular upgrades of the artillery ammunition were on show at the event. The delegations could see for themselves the marked improvement in its performance with respect both to propulsion and range when fired from 39- and 52-caliber guns. Coupled with technologies from Rheinmetall Waffe Munition and Nitrochemie, Rheinmetall Denel Munition artillery shells exceed previous maximum effective ranges when fired from any conventional 155mm artillery system currently in use.

The maximum range of over 76 km was achieved with a non-JBMoU-compliant gun. This gun served as evidence of the feasibility of a new howitzer with a range of 83 km. Working in close cooperation with the German procurement authorities, Rheinmetall plans to develop and manufacture a new 155mm gun of this type, which will feature a significantly larger chamber and a longer, 60-calibre barrel. The gun should be able to fire existing JBMoU-compliant rounds as well as new ammunition families. On the one hand, these new ammunition types will be optimized with respect to stresses occurring in the new gun, but will also be able to be fired from legacy JBMoU-compliant guns.

Here, 83 kilometers serves as the benchmark, since the course correction fuse necessary for precision at these ranges reduces the attainable range by approximately ten percent. This means that the maximum effective range of 75 kilometers specified by the German procurement authorities is attainable.

Rheinmetall Norway's 120mm Ragnarok motor system and ammunition from RDM round out the Group's indirect fire profile.

This combination lends itself especially well to multipurpose vehicle applications with a rapid-fire capability. It also enables friendly forces to quickly evade counterbattery fire.

The event's host, the German-South African joint venture Rheinmetall Denel Munition (RDM), welcomed participants from several NATO nations to the event in Northern Cape province on 6 November. As RDM managing director Jan-Patrick Helmsen explains, "Our goal is to be a true partner to the military. That's why transparent cooperation and trust are so important to us.

Tube artillery can provide defensive and offensive fire support. It's cheaper and faster than rockets or air support, can operate around the clock, and engage targets with great precision using indirect fire anywhere within its range. Of course, range has proved to be a limiting factor in recent years, giving rise to the need for increased operational reach." During the event, Jan-Patrick Helmsen noted that RDM has already been working to extend the range of artillery shells for some time now. "We're known for the Assegai family and our V-LAP round, the longest-range conventional artillery projectile. The combination of South African technology and German expertise has already resulted in enhanced range, effectiveness and precision. When it comes to artillery, Rheinmetall takes a totally holistic approach", declares Helmsen.


Rheinmetall's live-fire tests in South Africa set three new distance records (Picture source: Rheinmetall)
---
unicorn

-

28-11-2019 at 02:20 PM



Was there any reason we never seriously looked at the G6, or just a bit of anti-SA chauvinism?

I note this model was commissioned by General Dynamics Land Systems, Australia a few years back.



---
Goknub

-

28-11-2019 at 10:25 PM



From what I recall, there was a direct fire requirement that essentially eliminated all wheeled options. They couldn't operate as tanks in an emergency so they were out. A combination of DMO at its best and old school army thinking I would guess.


---
bug2

-

29-11-2019 at 07:53 PM



Brazil inducts BAE Systems M109A5+ self-propelled howitzers

Posted On Friday, 29 November 2019 08:29

The Brazilian Artillery conducted a live-fire demonstration of BAE Systems' M109A5+ self-propelled howitzers, so indicating the introduction of the vehicles into service.



Live-fire demonstration of an M109A5+ self-propelled howitzer (Picture source: Brazilian MoD)

BAE Systems was awarded a $54 million US Government Foreign Military Sales (FMS) contract in 2016 to provide 32 upgraded M109A5+ self-propelled howitzers to the Brazilian Army. As part of the contract, BAE Systems has provided the Brazilian Army with technological know-how and support through the lifecycle of the delivered vehicles. The Brazilian M109A5+ benefit from a digitized fire mission sequencing system, as well as enhanced position and navigation systems, commander's display unit, digital radios and remotely actuated travel lock. Chile, with 12 units, is another operator of the M109A5+.

The M109 was developed by the Ground System Division of United Defense LP (now BAE Systems Land and Armaments). It was the medium variant of a U.S. program to adopt a common chassis for its self-propelled artillery units. The light version, the M108 Howitzer (105mm), was phased out during the Vietnam War, but many were rebuilt as M109s. The M109 saw its combat debut in Vietnam. Israel used the M109 against Egypt in the 1973 Yom Kippur War and in the 1982 and 2006 Lebanon Wars.

Iran used the M109 in the Iran–Iraq War in the 1980s. The M109 saw service with the British, Egyptian and Saudi Arabian Armies in the 1991 Gulf War. The M109 also saw service with the U.S. Army in the Gulf War, as well as in the Iraq War from 2003–2011.

Upgrades to the cannon, ammunition, fire control, survivability, and other electronics systems over the design's lifespan have expanded the system's capabilities, including tactical nuclear projectiles, Cannon Launched Guided Projectiles (CLGP or Copperhead), Rocket Assisted Projectile (RAP), FAmily of SCAtterable Mines (FASCAM), and improved conventional munitions (the Dual-Purpose Improved Conventional Munition, DPICM).
---
bug2

-

30-11-2019 at 12:38 PM



Rheinmetall develops new long-range howitzer

Nicholas Fiorenza, London - Jane's Defence Weekly

29 November 2019

Rheinmetall plans to develop and manufacture a new 155 mm gun with a significantly larger chamber and longer, 60-calibre barrel, the company said in a 27 November press release.

Rheinmetall told Jane's on 28 November that the company was exploring the possibility of building such a weapon for a wheeled self-propelled howitzer for the Bundeswehr's Zukünftiges System Indirektes Feuer (Future Indirect Fire System).



A G6 self-propelled howitzer with a 52-calibre gun (background) achieved the longest range ever attained with a conventional 155mm artillery round by firing it 76 km, while a PzH 2000 52-calibre gun (foreground) fired a shell 67 km at the Alkantpan test range in South Africa on 6 November. (Rheinmetall)

The company said in its press release that it planned to work closely with the German procurement authorities on a gun able to fire existing rounds compliant with the NATO standards set out in the Joint Ballistics Memorandum of Understanding (JBMoU) as well as new ammunition families. The new ammunition types will be optimised to withstand the stresses occurring in the new gun as well as being able to be fired from legacy JBMoU-compliant guns. The German procurement authorities have specified a maximum effective range of 75 km, according to Rheinmetall, which said it would use 83 km as the baseline as the course correction fuze necessary to achieve precision at these ranges reduces range by 10%.

The press release stated that Rheinmetall broke three maximum effective indirect fire range records during test firings at the Alkantpan test range in South Africa on 6 November. A new version of the Denel G6 howitzer with a 52-calibre gun achieved the longest range ever attained with a conventional artillery round by firing a non-JBMoU standard M9703 practice inert rocket assistance for enhanced range performance (V-LAP) 155 mm artillery round with a modified top charge over 76 km.

(283 of 332 words)
---
bug2

-

30-11-2019 at 01:42 PM



155mm Artillery System Claims World Record: 76km

By Tamir Eshel -Nov 27, 2019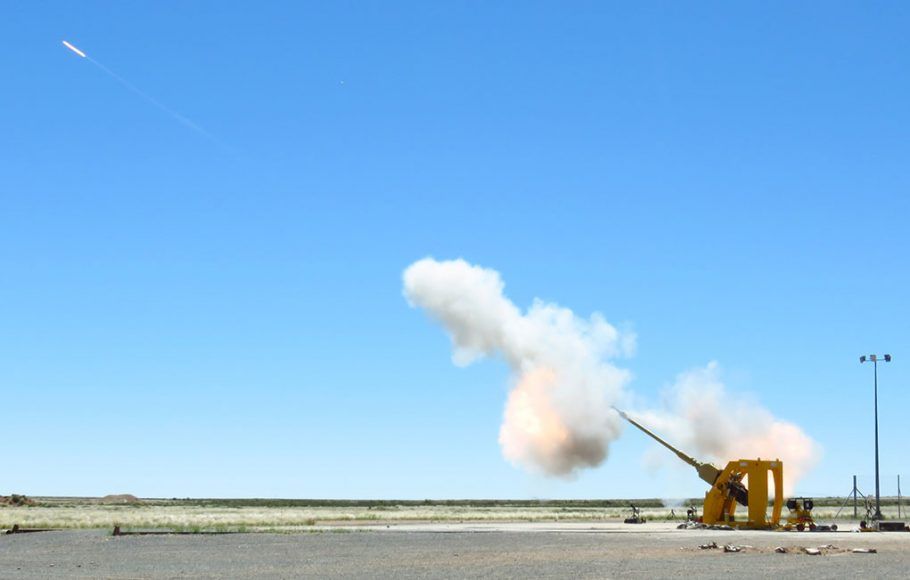 DM-52-2l gun fires 155mm Very Long Artillery Projectile (V-LAP) to a record range of 67 km. Photo: RDM

In a recent firing series held in South Africa, the German-South African joint-venture Rheinmetall Denel Munitions (RDM) demonstrated a dramatic increase in the range of its artillery firepower. The demonstration employed three 155 mm cannons with 52 and 39 caliber lengths, which scored three world records – firing at ranges of 76, 67 and 54 km.

The South African G6 built by Denel scored the longest shot in those tests, firing to a range of 76 km, the longest shot ever scored by a 155mm cannon. To achieve this shot RDM used a Zone-6 charge to propel an inert M9703 Velocity Enhanced Long-Range Artillery Projectile (V-LAP). The G6 is not restricted by the NATO accepted Joint Ballistics Memorandum of Understanding (JBMoU) and has a larger chamber, packing more propellant charge accelerating the Assegai to the longest range possible.

The propellant manufacturer Nitrochemie is preparing a new top-charge for this non-standard 25-liter chamber that could exploit the system's dimensions to maximize performance. The new top-charge will be tested next year. The G6 is used by the South African Army, as well as the UAE and Oman.

Other shots used the NATO standard L52-23l cannon that was mounted on a firing rig. This is the same gun used by seven NATO countries on the PzH2000 self-propelled howitzer. This gun lobbed 67 km range firing Rheinmetall Dennel's Assegai M2005-V-LAP ammunition with a special top-charge produced by Nitrochemie. This top-charge complies with the gun's JBMoU-compliant 23-liter gun chamber. PzH 2000 is one of the most common artillery systems in NATO, used by Germany, Italy, Netherlands, Greece, Lithuania, Croatia and Hungary. In 2015 Qatar became the first non-NATO as a PzH 2000 user.

Even the 155/39 mm scored an impressive shot reaching a range of 54 km firing the Assegai high explosive M2005-V-LAP, an unprecedented record for the system, that fires rocket-assisted rounds at much shorter ranges.



DM-52-23l mounted on a firing bench. Photo: RDM

The German-South African joint venture Rheinmetall Denel Munition (RDM) hosted the event, welcoming participants from several NATO nations. "Our goal is to be a true partner to the military. That's why transparent cooperation and trust are so important to us." RDM Managing Director Jan-Patrick Helmsen said, "Tube artillery can provide defensive and offensive fire support. It's cheaper and faster than rockets or air support, can operate around the clock, and engage targets with great precision using indirect fire anywhere within its range. Of course, range has proved to be a limiting factor in recent years, giving rise to the need for increased operational reach." Helmsen added.

"We're known for the Assegai family and our V- LAP round, the longest-range conventional artillery projectile. The combination of South African technology and German expertise has already resulted in enhanced range, effectiveness, and precision. When it comes to artillery, Rheinmetall takes a totally holistic approach", Helmsen noted.
---
bug2

-

11-12-2019 at 11:18 AM



Dezamet and Mesko to supply ammunition to Polish army

Posted On Tuesday, 10 December 2019 15:29

The Polish Ministry of Defense has signed contracts for the supply of 155mm shells for the tracked self-propelled howitzer Krab, and 5.56mm and 9mm rounds for personal weapons, Defense Minister Mariusz Blaszczak wrote on Twitter on Dec. 9. The total value of the contracts is PLN 815 mln (EUR 191 Mn).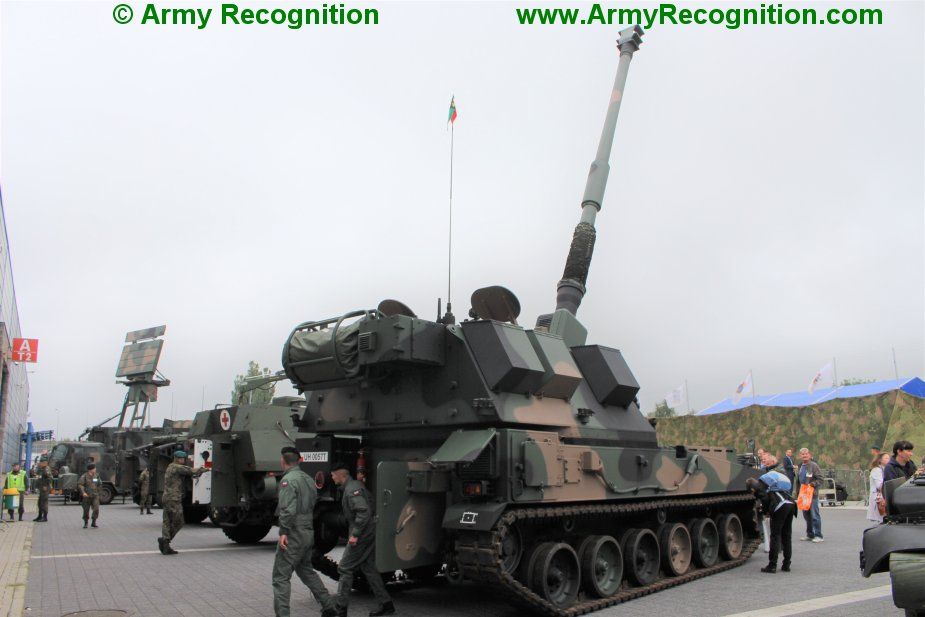 Krab 155mm self-propelled howitzer (Picture source: Army Recognition)

The ammunition will be supplied by Polish Armaments Group's subsidiaries Dezamet and Mesko, the former based in Nowa Debia, south-east Poland, and the latter located in Skarzysko-Kamienna, south-central Poland, TheFirstNews reports.

The Defense Ministry has ordered 24,000 shells for the Krab self-propelled howitzers, and personal weapons ammunition rounds. The total value of the contract is EUR 191 Mn. The supply of the small-caliber ammunition will start by the end of this year.

At MSPO 2015 International Defence Industry Exhibition in Poland, the Polish Armaments Group (PGZ) had unveiled its Krab self-propelled howitzer armed with a 155mm/52 calibre gun. The Polish Company HSW S.A., which is the main contractor for the development of the new Krab, had signed an agreement with South Korea to produce a new tracked self-propelled howitzer based on the South Korean K9 chassis produced by Doosan. The armament is based on the AS90 Braveheart. Under the contract, AS90 Braveheart turrets were supplied to HSW for integration into the Krab for the Polish Army.
---
bug2

-

12-12-2019 at 10:03 AM



This is the XM-1299, the new Super-gun for extra long-range rounds and artillery support, under-going trials as we speak. She's not small that's fer sure!!!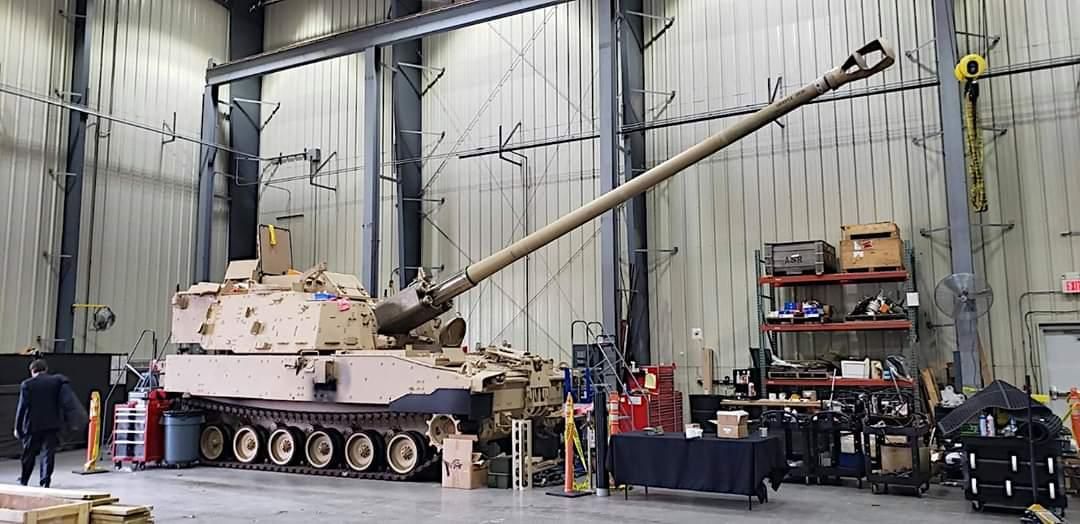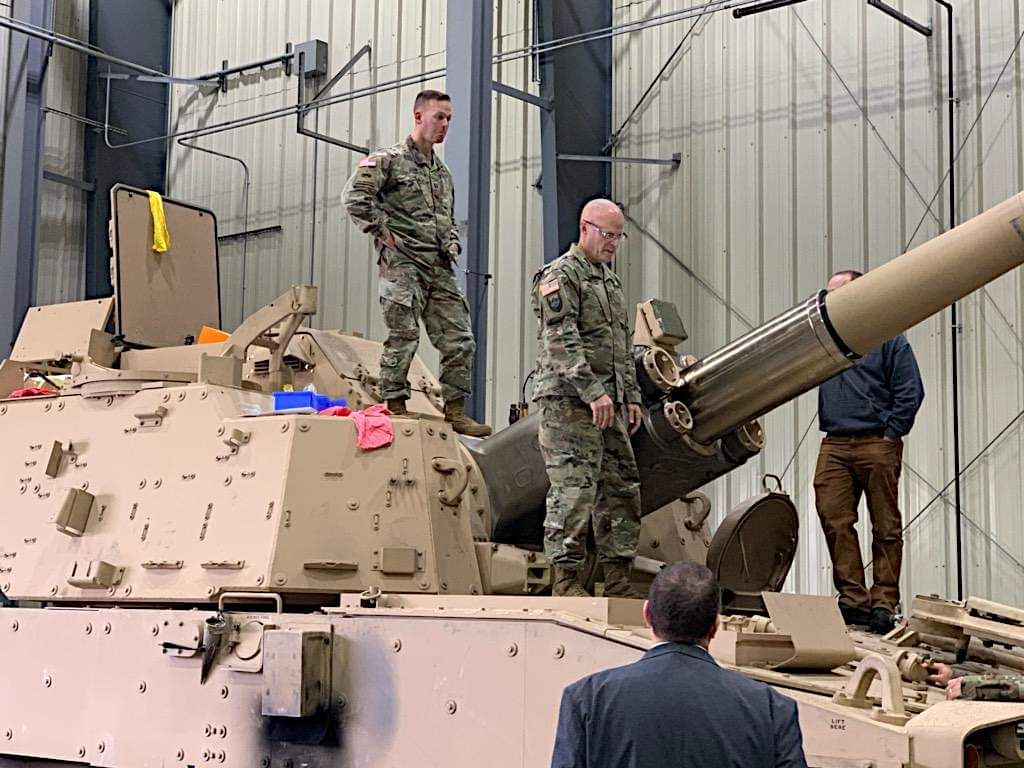 ---
Pages: 1 2 3 4