Pages: 1 2

bug2

-

13-11-2019 at 09:47 PM



Leonardo Helicopters upbeat on AW159 sales prospects

13 November, 2019 SOURCE: FlightGlobal.com BY: Dominic Perry London

Leonardo Helicopters is maintaining its belief in the AW159 Wildcat, despite a barren sales period that has seen its backlog for the platform dwindle to zero.

This week, the manufacturer celebrated the 10th anniversary of the Wildcat's 12 November 2009 first flight. However, with deliveries to the UK and export customers exhausted, there are no new examples of the medium-class helicopter in production.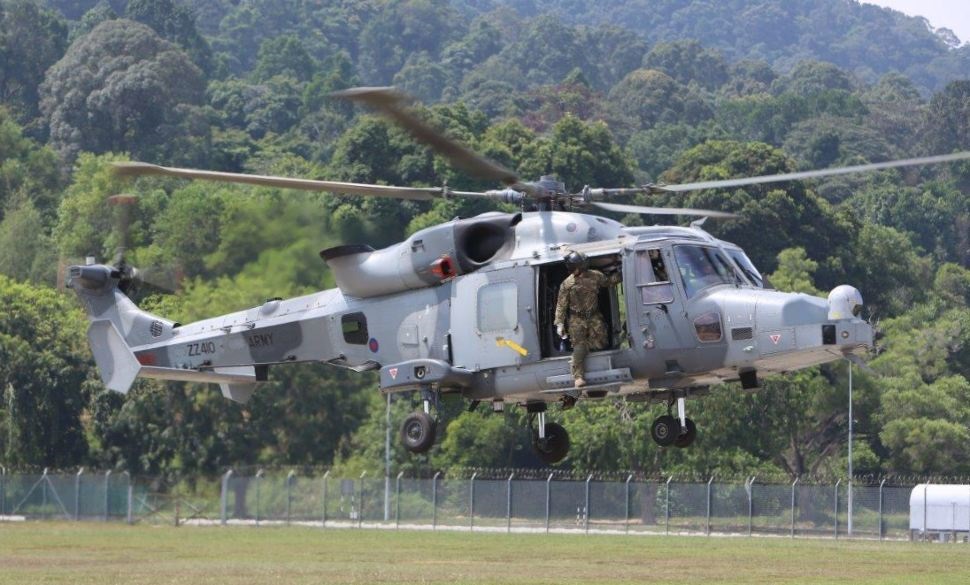 Leonardo Helicopters

Originally designed for the British Army and Royal Navy (RN) under the Future Lynx requirement, the services operate 32 and 28 examples of their respective AH1 and HMA2 variants.

Additionally, the AW159 secured export orders from the navies of the Philippines and South Korea for a combined 10 helicopters. The last of these was delivered in May 2019.

However, Nick Whitney, the company's director of UK sales and export campaigns, says there are a "number of opportunities in the works". If these are concluded, they would "not just fill the hopper but make the hopper really heavy", he adds.

"We have to win them to fill that hopper, but I think the capability offered by the Wildcat is quite unique," Whitney says. He cites the type's "fifth-generation" avionics and sensor suite, as well as the platform's compact size.

Whitney declines to name potential customers beyond the already-acknowledged target of South Korea, which has a follow-on requirement for 12 anti-submarine warfare helicopters. Seoul is choosing between the AW159 and Sikorsky's MH-60R Seahawk, with a decision expected in 2020.

Including South Korea, Whitney believes there are "very easily" opportunities for "30-plus" aircraft, notably among the existing pool of legacy Lynx operators.

Although the Yeovil, UK facility that builds the Wildcat remains busy with other work – notably on the AW101 – Whitney acknowledges that a lengthy production gap will eventually become a problem.

"If we are not successful we cannot go on marketing forever something that we cannot sell," he says. However, he notes: "Time is on our side at the moment."

Meanwhile, Leonardo Helicopters continues test flights of a new weapons wing for the AW159, enabling the RN's HMA2 fleet to carry MBDA Sea Venom anti-ship and Thales Defence Martlet air-to-surface missiles.

The wing "has been flown in every configuration", including with the navy's legacy depth charges and torpedoes, says Matthew Boucher, Leonardo Helicopters' head of AW159 and Lynx programmes.

First firing of a Martlet missile is due "in the next couple of months", says Boucher. Initial operational capability is scheduled for October 2020, with the Sea Venom following a year later.

Boucher is also confident that Leonardo's domestic customer will eventually look to upgrade its fleet with technologies incorporated into export aircraft, such as the Thales Flash dipping sonar and a digital automatic flight-control system.

"We are hopeful that the UK Ministry of Defence would look to upgrade with the enhanced capabilities we have got on the international market," he says.
---
bug2

-

13-11-2019 at 09:51 PM



It's a dead cert for 4-6 aircraft for the Philippine Navy in the next 2-3 years.

Personally, I think they'll get a Korean follow-on contract.

Ditto, for Malaysia and possibly the Thai Navy?

The Kiwis should have bought AW159 WILDCAT rather than more Sea Shytes………….more than one or two in the Navy wanted it...………..

---
bug2

-

28-11-2019 at 09:00 PM



German Navy delays NH90 Sea Lion flight operations

Nicholas Fiorenza, London - Jane's Defence Weekly

27 November 2019



The German Navy will not begin flight operations with its new NH90 Sea Lion helicopter for the time being because it does not meet the necessary safety and quality standards, the Bundeswehr has announced. Source: IHS Markit/Nicholas Fiorenza

The German Navy will not begin flight operations with its new NH90 Sea Lion helicopter for the time being because it does not meet the necessary safety and quality standards, the Bundeswehr announced in a press release on 27 November.

"We are generally convinced of the capabilities of the NH90 Sea Lion helicopter," the Bundeswehr stated, "but because of inadequate and incomplete technical documentation, it would not be responsible at the present time for flight operations to be conducted by the women and men of the navy." The service has therefore decided not to begin training flights this year.

"The manufacturer has agreed to rectify the still significant errors in the documentation as quickly as possible," the Bundeswehr said. Airbus Helicopters told Jane's on 27 November, "The issues mentioned by the ministry have been known for some time and we are already working with all partners involved to fix them in a timely manner."

The Bundeswehr did not foresee the delay having any impact on the Sea Lion becoming fully operational in 2023, as planned, nor on the German Navy's ability to fulfil its tasks.

The service said the delivery of the first Sea Lion to the Bundesamt für Ausrüstung, Informationstechnik und Nutzung der Bundeswehr (BAAINBw), Germany's Federal Office of Bundeswehr Equipment, Information Technology and In-Service Support, on 24 October was necessary and made sense so as to be able to examine, along with the German Navy, if all requirements had been met so that flight operations could be started soon.

After the helicopter was transferred to its home base in Nordholz, northern Germany, the interactive electronic technical documentation for the system's operation, maintenance, and repair was used for maintenance and checked in detail, said the Bundeswehr, reporting that 150 major anomalies were found that would prevent safe flight operations.

(325 of 442 words)
---
Pages: 1 2